Health Topics
State Health Policy
State health policy is at the forefront of driving innovations in health care delivery and financing reform.
State government agencies facilitate multistakeholder collaborations and lead reforms in health insurance, medical care, public health, and social services. Through projects funded by states, foundations, and federal agencies, Mathematica supports improvement in state health policies across the nation through work that includes the following:
Evaluating state health insurance markets
Modeling changes in health insurance regulation
Helping develop and operate state-led, multipayer value-based purchasing arrangements
Helping develop state health insurance exchanges
Assessing trends in health care costs
Evaluating state health care programs for children
Researching ways to meet the needs of special populations
Analyzing state public health initiatives
Our teams combine nuanced insights about state-specific policy and health system environments with the broad view of what's working in other areas of the country to foster progress and drive data-driven decision making.
Evidence & Insights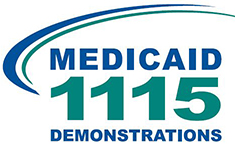 New Approaches for Medicaid: The 1115 Demonstration Evaluation
Mathematica's evaluation of Medicaid Section 1115 waiver demonstrations, approximately 40 in number, seeks to assess the implementation and outcomes of four different types of innovations and help CMCS shift toward data-driven decision making for future waiver approvals.
Learn more
Services & Products
Progress is best made together.
We believe in close partnership - whether you're a small non-profit or a federal government agency, we stick with you to help you see clearly and act quickly.
Partners in Progress
Timothy Lake
Senior Fellow
View Bio Page
Doris Lotz
Senior Fellow
View Bio Page
Nancy McCall
Senior Fellow
View Bio Page
See Clearly. Act Quickly.
We can help you shine a spotlight through the dark. Get in touch to learn more about how Mathematica could help advance your mission.
Explore Partnership