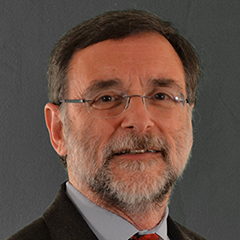 The Association for Public Policy Analysis & Management (APPAM) announced that it has selected Randall S. Brown to receive the 2020 Peter H. Rossi Award. Created to honor the lifetime achievements of Peter Rossi (1921–2006), the award recognizes contributions to the theory or practice of program evaluation.
A senior fellow emeritus, Brown served as director of Health Research at Mathematica, where he worked for 42 years. During the course of his distinguished career, Brown specialized in Medicare and Medicaid policy, including care for dually eligible people, home and community-based care, care management, and medical homes. Brown helped expand evaluation tools, particularly through applying Bayesian methods, strengthening research findings, and making findings more useful for policymakers.
Brown led numerous evaluations that helped improve care for Medicare, Medicaid, and commercial patients. These are some of the most important evaluations Brown led:
Cash and Counseling, which provided beneficiaries with a cash allowance to meet their personal assistance needs. This evaluation altered policymakers' thinking about consumer-directed care, leading the federal government to pass legislation encouraging consumer-directed care, and states to incorporate it into their Medicaid programs. This study won the AcademyHealth HSR Impact Award in 2009.
Medicare Coordinated Care Demonstration, providing the most rigorous estimates ever presented on the effectiveness of care coordination interventions in a Medicare fee-for-service setting.
Comprehensive Primary Care Initiative, a multipayer initiative that focused on transforming primary care in nearly 500 practices in seven regions across the United States. The initiative led to an expanded effort, Comprehensive Primary Care Plus, the largest primary care improvement effort to date.
National Long-Term Care Channeling Demonstration, which tested whether seniors at high risk for nursing home admission could be cared for adequately in the community.
The Rossi Award, which includes a plaque and $2,000 cash prize, will be presented to Brown during APPAM's virtual annual meeting on Thursday, November 12, 2020. At the event, he will deliver remarks on "The Evolving Art of Program Evaluation." Brown joins a cohort of just 12 other researchers who have received the Rossi Award, including another Mathematica alumna, Rebecca Maynard, who is currently at the University of Pennsylvania.
Watch this video to see a few of Randy's colleagues extend their congratulations for this important recognition.