Mathematica works closely with its partners to design solutions intended to improve the lives of people with disabilities.
Although the aspirations of people with disabilities keep pace with the opportunities created by advances in medicine and technology, policy and practice often lag behind—in part because stakeholders lack the information they need to make informed decisions. At Mathematica, we are building the evidence base to drive future advances and collaborating with our public and private partners to design and implement programs and policies to support people with disabilities.
Our dedication to advancing disability policy and programs is embodied in our Center for Studying Disability Policy, established in 2007. Our multidisciplinary teams understand the complexities facing public- and private-sector leaders in designing and operating programs that serve people with disabilities, as well as the challenges faced by people with disabilities in interacting with those programs.
Evidence & Insights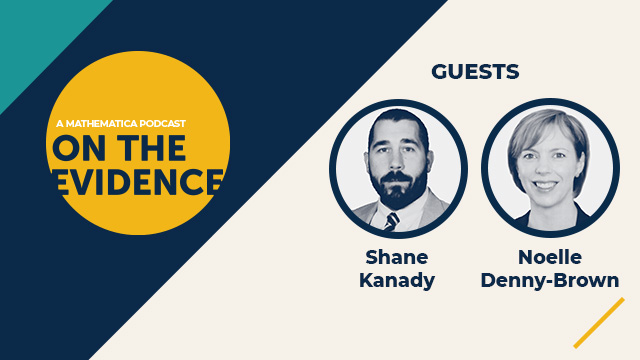 Podcast
Lessons from Scaling a Customized Employment Program for Workers with Disabilities
In this episode of On the Evidence, Shane Kanady of SourceAmerica and Noelle Denny-Brown of Mathematica discuss findings from an evaluation of the Pathways to Careers program, which provides customized employment services to job seekers with significant disabilities.
Learn more
Services & Products
Progress is best made together.
We believe in close partnership - whether you're a small non-profit or a federal government agency, we stick with you to help you see clearly and act quickly.
Partners in Progress
David Wittenburg
Director of Health Research
View Bio Page
Gina Livermore
Senior Fellow; Director, Center for Studying Disability Policy
View Bio Page
Jody Schimmel Hyde
Senior Researcher; Deputy Director, Center for Studying Disability Policy
View Bio Page
See Clearly. Act Quickly.
We can help you shine a spotlight through the dark. Get in touch to learn more about how Mathematica could help advance your mission.
Explore Partnership