Improving Climate Adaptation—Is Measurement a Barrier?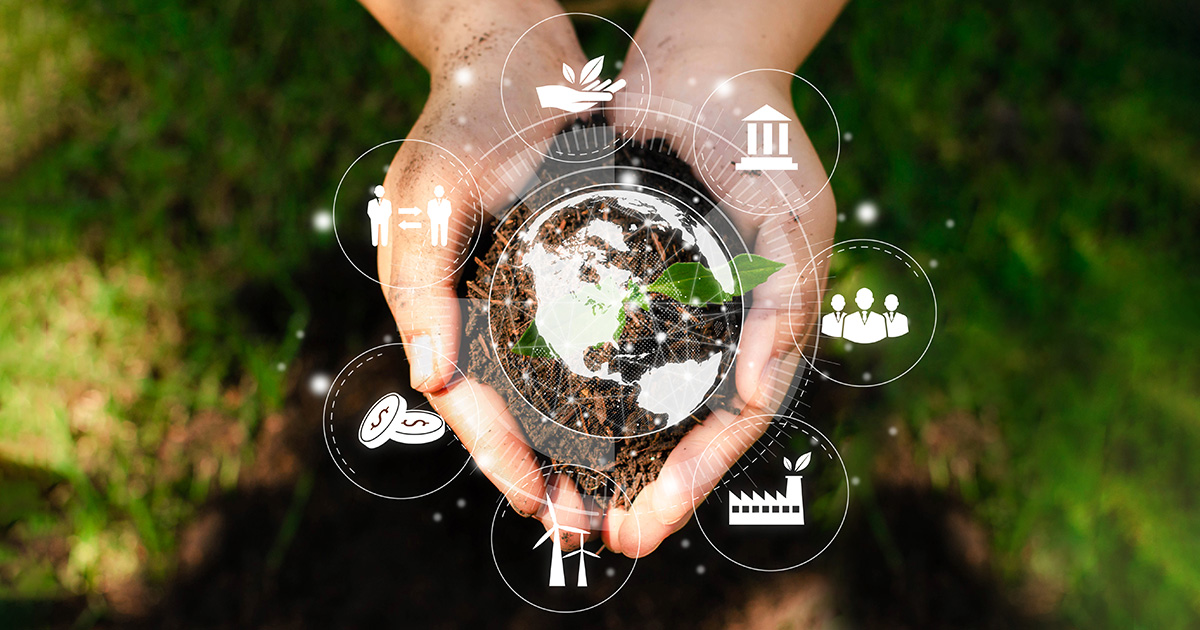 Many leading agencies and foundations have announced large climate adaptation investments to improve climate resilience, and they will need reliable evidence to assess which investments are the most impactful. Yet, lack of clarity about which approach to take when measuring climate resilience is a barrier that needs to be overcome to help move these strategies forward. Join us for a panel discussion webinar, followed by a roundtable with resilience measurement experts.
Panel webinar: 11:00 a.m.—12:00 p.m. ET. In this webinar, a panel of experts will discuss the leading approaches to resilience measurement, the analytical challenges and opportunities that arise when applying each approach to measuring climate resilience, and tools available to those looking to implement such measures.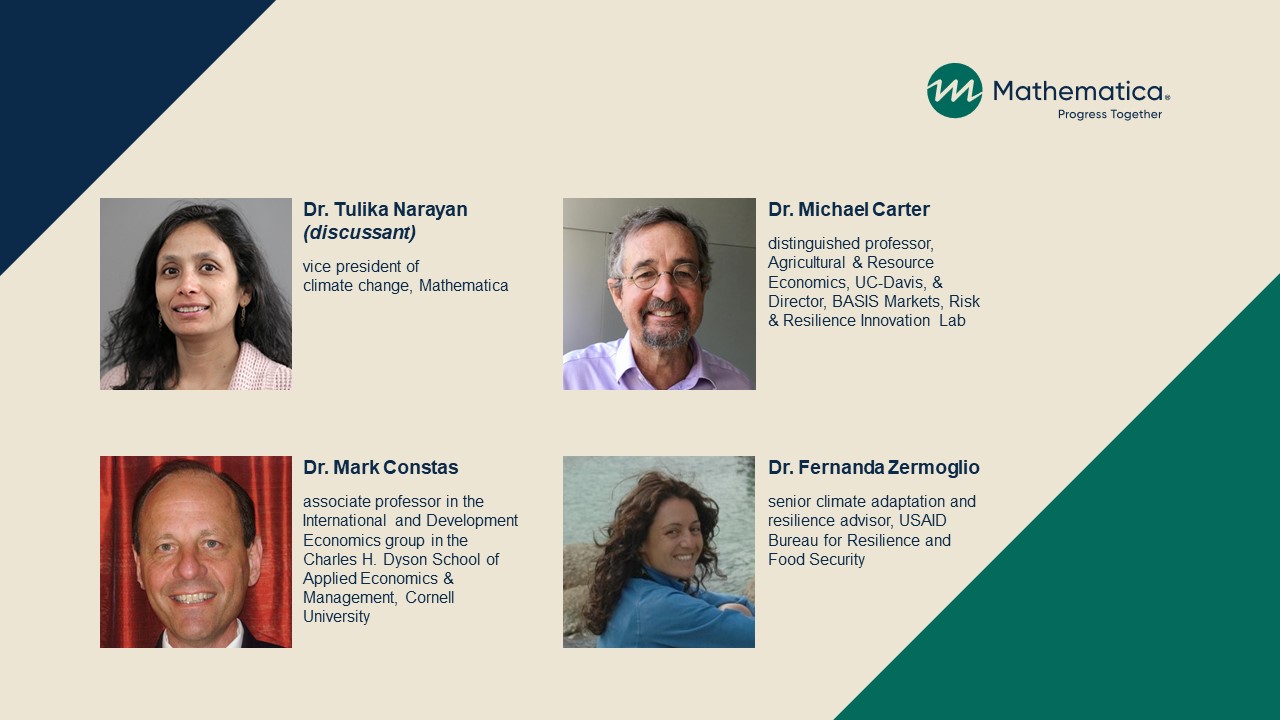 Panelists include:
Dr. Tulika Narayan (discussant), vice president of climate change, Mathematica
Dr. Michael Carter, distinguished professor, Agricultural & Resource Economics, UC-Davis, & Director, BASIS Markets, Risk & Resilience Innovation Lab
Dr. Mark Constas, associate professor in the International and Development Economics group in the Charles H. Dyson School of Applied Economics & Management, Cornell University
Dr. Fernanda Zermoglio, senior climate adaptation and resilience advisor, USAID Bureau for Resilience and Food Security
Roundtable: 12:00—1:00 p.m. ET. Additional resilience experts will join the panelists to advance the conversation on rigorous resilience measurement. Participating experts include Dr. Greg Collins (University of Arizona), Tim Frankenberger (TANGO International), Dr. Lindsey Jones (World Bank), Dr. Hope C. Michelson (University of Illinois), and John Meyer (USAID), and we may announce more closer to the event. Attendees are welcome to stay in the virtual event room for this roundtable conversation.