Integrating Approaches to Advance Child Well-Being
Children can face complex challenges with the potential for lifelong impacts. For children living in lower-income households, it can be especially difficult to overcome the formative consequences of unrecognized child and caregiver mental health conditions, caregiver substance abuse, challenging family situations, low quality diet, low educational attainment, and insufficient medical care. Addressing these challenges and improving the health and well-being of children across the country—whether in rural, urban, or suburban areas—calls for a stronger integration of policies and programs that serve the needs of children and their caregivers.
Together with our partners, such as the Centers for Medicare & Medicaid Services (CMS) and the Administration for Children and Families (ACF) at the U.S. Department of Health and Human Services, as well as a variety of foundations, Mathematica uses data and evidence to address these challenges and, eventually, help more children grow into healthy young adults.
Although opportunities for improving outcomes do exist across an array of programs and systems—like child welfare, Head Start, the Supplemental Nutrition Assistance Program (SNAP), the Special Supplemental Nutrition Program for Women, Infants, and Children (WIC), Medicaid, and others—issues such as identification of eligible children, access to services, administrative barriers, lack of integration across programs, and limited data quality can often stand in the way of progress.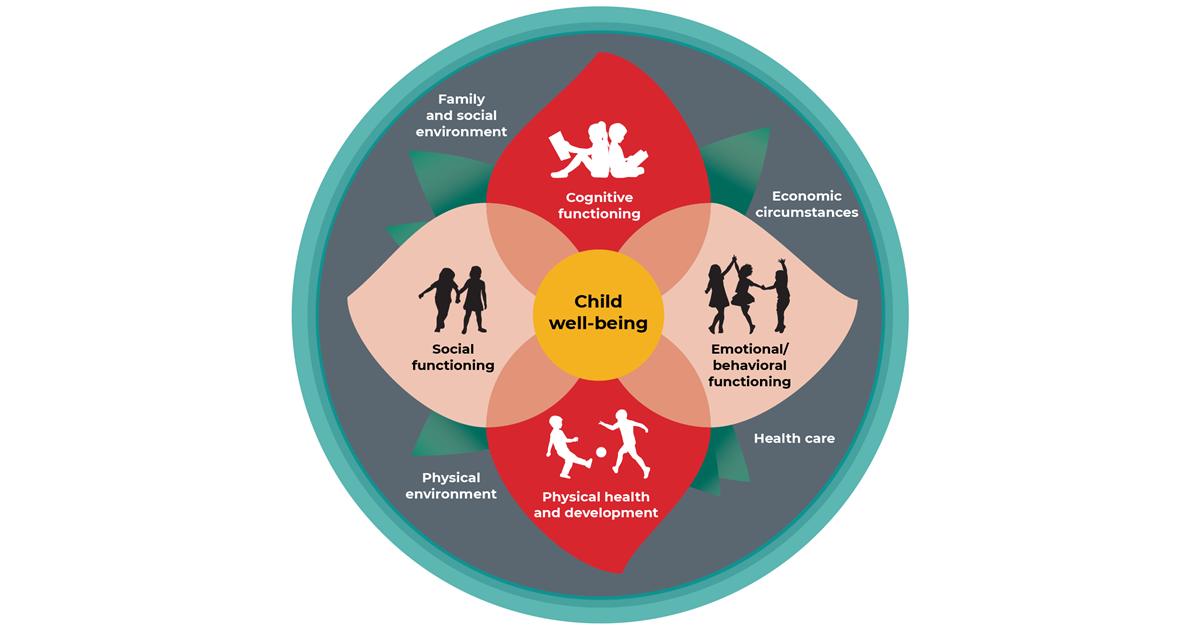 Building upon a conceptual framework developed by ACF and the Federal Interagency Forum on Child and Family Statistics, the following flagship initiatives illustrate how Mathematica advances the evidence base for child well-being.
Addressing the family and social environment
Overcoming parental substance use
Improving the child welfare system
Supporting physical and behavioral health
Improving child nutrition and food security
Addressing the family and social environment
A strong family dynamic can have lasting impacts on a child's health and well-being, but barriers such as parental substance abuse, incarceration, or unemployment often get in the way of emotional, social, cognitive, and physical development. These projects seek to improve outcomes for parents, which will in turn improve outcomes for children.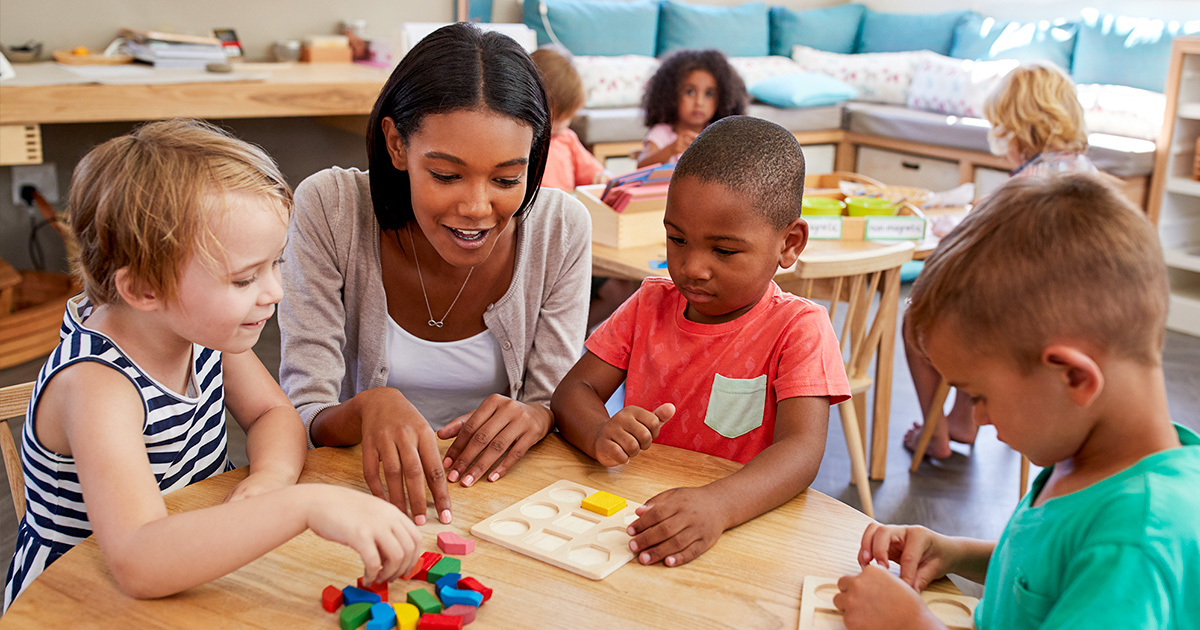 Assessing the evidence on home visiting
Home visiting programs help support families so they can acquire the resources and skills they need to raise children who are physically, socially, and emotionally healthy. ACF launched the Home Visiting Evidence of Effectiveness project to conduct a thorough review of the home visiting research literature and assess evidence of effectiveness for home visiting programs that serve families with pregnant women and children from birth to age 5.
Valuing fatherhood
The Parents and Children Together evaluation reveals how lower-income noncustodial fathers can play a larger role in their children's health and well-being through increased nurturing behavior and engagement in age-appropriate activities with their children, and through increased employment for the fathers.
Two-generation programming
The Integrated Approaches to Supporting Child Development and Improving Family Economic Security project assessed how two-generation programs that intentionally combine services for parents and children, like Head Start, can help families move toward economic security and create conditions that promote child and family well-being.
Overcoming parental substance use
The neighborhoods where children grow up and the economic circumstances in which they are raised directly affect their growth and development into young adults. We're seeing this reflected, for example, in the lives of children who are raised by parents with substance use challenges.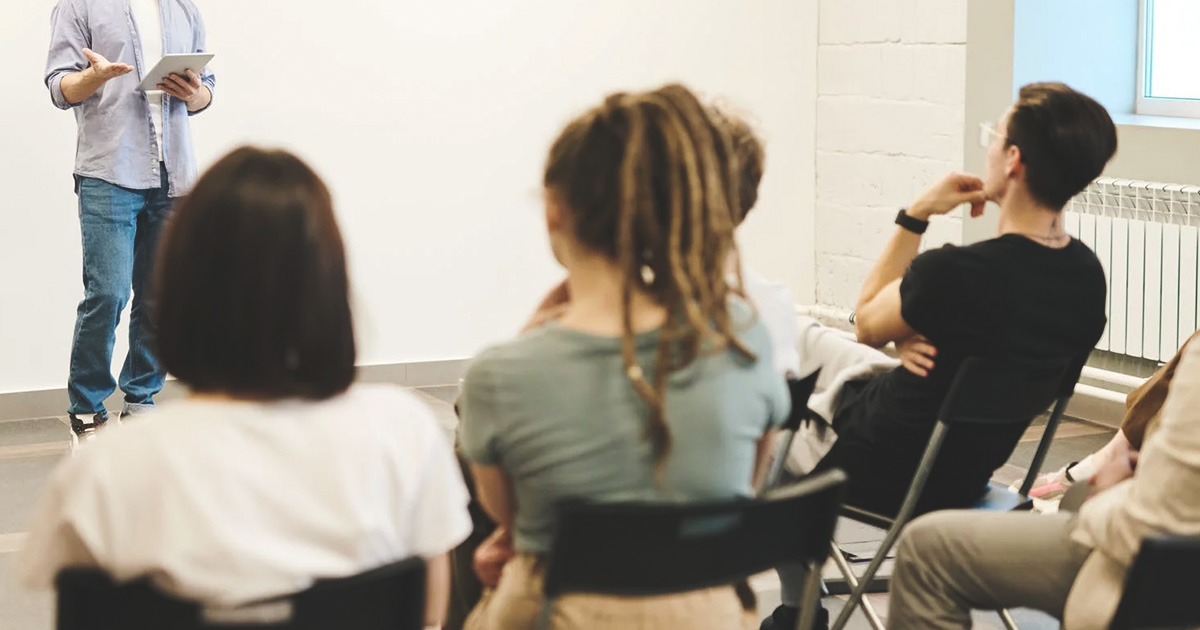 Partners in well-being
Mathematica's national cross-site evaluation of the Regional Partnership Grants Program is intended to enhance the well-being and enhance the safety of children who are in, or at risk of, out-of-home placements as a result of a parent's or caretaker's substance use disorder.
Responding to maternal health needs
In response to the opioid epidemic, the Center for Medicare & Medicaid Innovation has launched the Maternal Opioid Misuse model, which will support state Medicaid agency efforts to transform the delivery system that provides prenatal and postpartum health care services to women with opioid use disorder.
Serving rural families
A brief for the Assistant Secretary of Planning and Evaluation examines challenges in serving rural families involved with the child welfare system who have substance use issues.
Improving the child welfare system
Each year, millions of children are involved with referrals to child protective services (CPS) in the United States, with rising numbers driven by the opioid epidemic. These examples reveal innovative programs at the state and local level that can be scaled up for broader use across the child welfare system.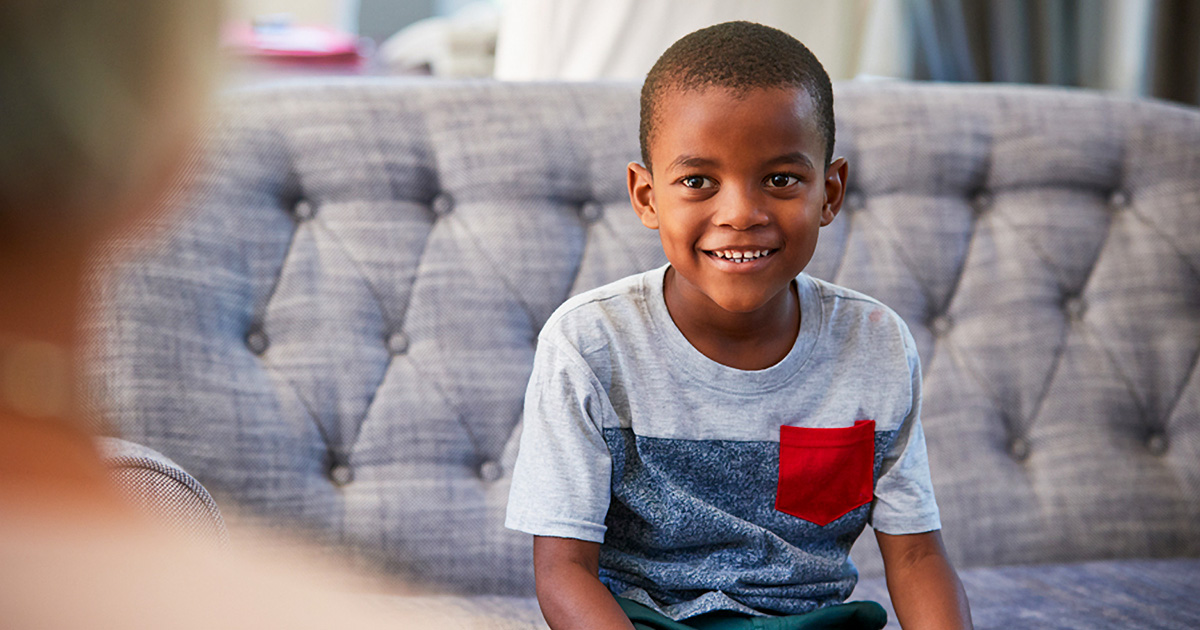 Predictive risk modeling for child welfare
Predictive risk modeling for child protection reveals how CPS systems can use predictive risk modeling to better pinpoint services for children. This new evidence sheds light on how states are designing systems to support parent cooperation with child support enforcement activities.
Mitigating youth homelessness
Young people with child welfare involvement face a significant risk of becoming homeless. In 2013, the Children's Bureau within ACF developed a grant initiative, Youth At-Risk of Homelessness, for planning, implementing, and evaluating comprehensive service models intended to prevent homelessness among youth with child welfare involvement.
Superutilization of Medicaid and child welfare services
In partnership with Casey Family Programs, Mathematica recently published the final report from a cutting-edge project linking child welfare and Medicaid data to help child welfare, Medicaid, and other service providers better coordinate service delivery to prevent undesirable outcomes for children.
Supporting physical and behavioral health
Now is the time to think beyond just health insurance coverage for children and consider the accessibility, quality, and cultural competency of care for children. These examples reveal groundbreaking initiatives and projects with a variety of partners, including CMS.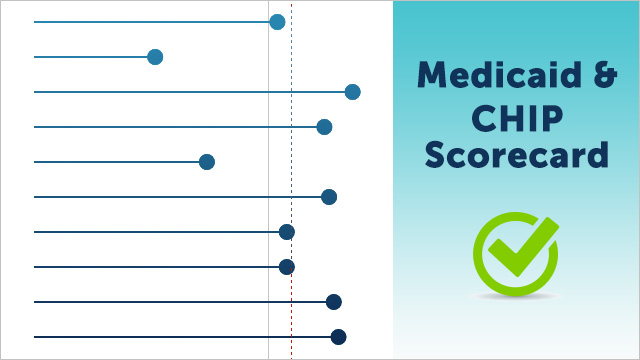 Medicaid and Children's Health Insurance Program (CHIP) Core Set measures
Mathematica's health experts assisted CMS with technical assistance and analytic support for the Medicaid and CHIP Core Set Measures by providing subject matter, technical, and data visualization expertise to help CMS consider different ways of assessing federal and state accountability for Medicaid and CHIP, which together serve more than 75 million people.
Improving children's health care
The CHIP Reauthorization Act Quality Demonstration Grant Program, which ran from 2010 to 2015, was one of the nation's largest investments of federal dollars aimed at learning how to improve children's health and health care. This brief summarizes lessons learned from the national evaluation.
Maternal mental health
A groundbreaking analysis uncovers the heavy financial toll of untreated maternal mental health conditions, such as perinatal mood and anxiety disorders (PMADs). Nationally, PMADs affect up to one in seven pregnant and postpartum women and, in 2017, cost an estimated $14.2 billion when untreated. Commissioned by the Adverse Childhood Experiences Public-Private Initiative of Washington State, this study finds that communities can create effective, local strategies that reduce the long-term social, emotional, and physical problems related to a number of adverse childhood experiences.
Improving child nutrition and food security
Child obesity continues to be a major concern in the United States. Mathematica has examined the impacts of child hunger, food insecurity, and good nutrition in schools to help better understand the role of children's diets in their health and well-being.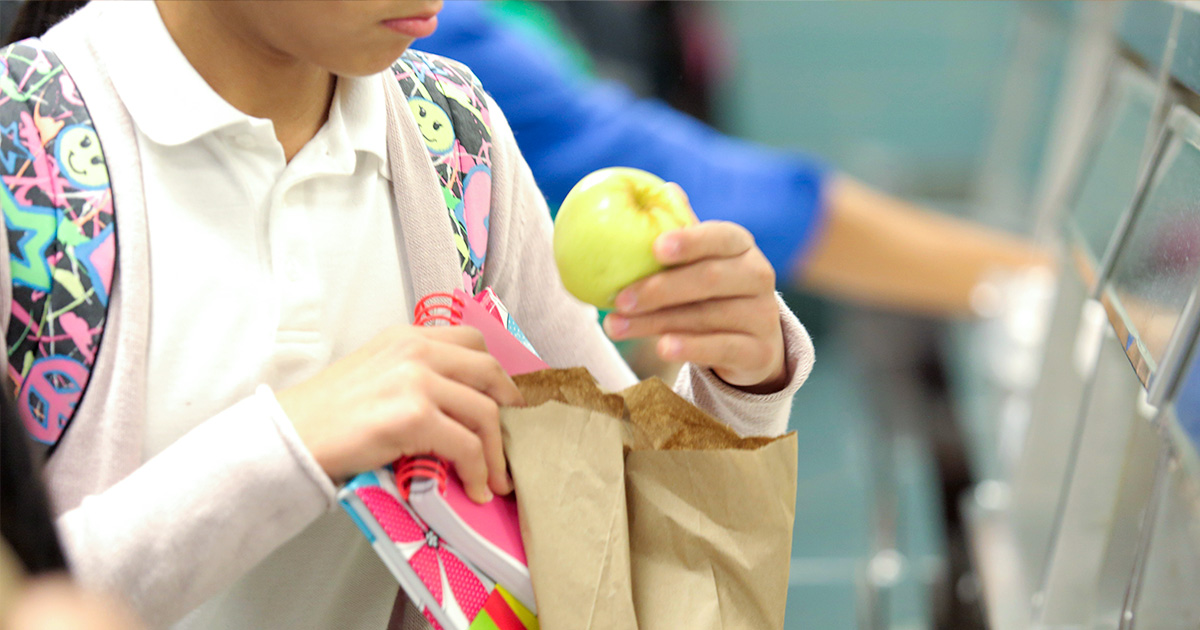 Children's food security
A review of the Summer Electronic Benefits Transfer for Children found that the demonstration improved children's food security; however, those who received benefits through a WIC-based model—which provides a package of specific healthful foods—improved their diet quality more than those receiving benefits from a SNAP-based model.
Making school meals healthier
Updated nutrition standards called for in the Healthy, Hunger-Free Kids Act of 2010 have made school meals significantly healthier, according to new research published in the Journal of the Academy of Nutrition and Dietetics.
Child food insecurity and home-delivered food boxes
This podcast episode sheds light on a demonstration using home-delivered boxes packed with fruit, vegetables, and other shelf-stable foods selected by registered dieticians to address food insecurity among children in Chickasaw Nation territory in rural Oklahoma.
Addressing equity across systems