Transitional Program Office to Advance Graduate Medical Education in California
In April 2020, Mathematica established a two-year Transitional GME Program Office to advance GME expansion in California. The Transitional Program Office provides interim leadership related to GME expansion in California; coordinating with GME experts and leaders at the state and national levels and producing resources such as toolkits for health care organizations interested in developing or expanding GME programs.
The Transitional Program Office is guided by an advisory board of GME experts from a variety of training hospitals and Teaching Health Centers representing different California geographic regions, health systems, disciplines, and medical specialties.
Grant Funding for GME Naïve Hospitals
Mathematica is working with philanthropic foundations to accelerate GME expansion efforts across California. As part of this work, we oversee a small grant program for non-teaching hospitals interested in exploring the feasibility of starting GME programs. In February 2021, five grants were awarded to hospitals located throughout the state (as shown in the map below). We are currently accepting proposals for hospitals interested in receiving grant funding to explore the possibility of adding a GME program or to support implementation of new GME programs. For more information, please see the RFPs at the links below.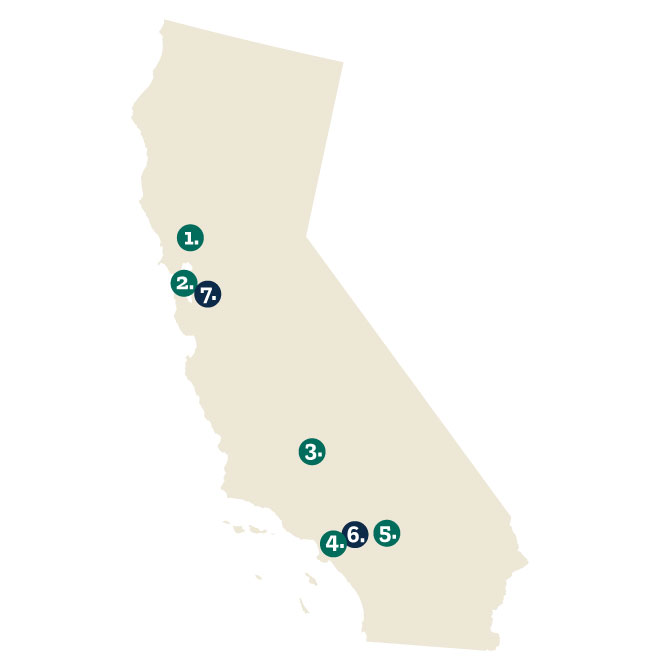 Funded Proposals (February 2021)
Adventist Health Saint Helena (St. Helena, CA)
Chinese Hospital (San Francisco, CA)
Good Samaritan Hospital (Oildale, CA)
St. Francis Medical Center (Lynwood, CA)
Mountains Community Hospital (Lake Arrowhead, CA)
Additional Approved Proposals (February 2021)
Aurora Charter Oak Hospital (Covina, CA)
Stanford Health Care – ValleyCare (Pleasanton, CA)
Published Literature on GME Expansion
Advisory Board
Anthony Albanese, MD, FACP, DFASAM Director, MISSION Act, RIFDI & GME Expansion
VA Office of Academic Affiliations (OAA)
Lupe Alonzo-Diaz, MA
President/CEO
Physicians for a Healthy California
Theresa Azevedo, MPA
Associate Institutional Director and DIO
Kaiser Permanente Northern California
Peter Broderick, MD, MEd
Director of Undergraduate Medical Education, Valley Region
Sutter Health
Janet Coffman
Professor of Health Policy and Family and Community Medicine
University of California, San Francisco
J. Craig Collins, MD, MBA
DIO
Kaiser Permanente Southern California
David Connett, DO
Vice Dean
Western University of Health Sciences – College of Osteopathic Medicine
James Cruz, MD
Senior Medical Director
Blue Shield of CA Promise Health Plan
Jeremy Fish, MD
Program Director, Family Medicine Residency
John Muir Health
Hector Flores, MD
Co-Director, Family Medicine Residency Program
White Memorial Medical Center
C. Freeman, MD, MBA
Adult and Geriatric Psychiatrist
Los Angeles, CA
Dean Germano, MHSC
CEO
Shasta Community Health Center
Daniel Giang, MD
Associate Dean, GME
Loma Linda University School of Medicine
Kevin Grumbach, MD
Chair, Family and Community Medicine
University of California, San Francisco
Caryn Rizell
Acting Deputy Director
Office of Statewide Health Planning and Development
William Henning, DO
Member
California Healthcare Workforce Policy Commission
Robert McCarron, DO
Vice Chair of Education and Integrated Care, Department of Psychiatry and Human Behavior
University of California, Irvine
Cathryn Nation, MD
Vice President – Health Services
University of California Office of the President
Kiki Nocella, MHA, PhD
Director
WIPFLi
Michelle Nuss, MD
Campus Associate Dean for GME
Augusta University/University of Georgia Medical Partnership
Richard Riemer, DO
Senior Associate Dean
Touro University California
Mark Servis, MD
Vice Dean for Medical Education
University of California, Davis
Stacey Silverman, PhD
Deputy Assistant Commissioner, Academic Quality
Texas Higher Education Coordinating Board
Mannat Singh, MPA
Director
The GME Initiative
Efrain Talamantes, MD, MBA
Medical Director
AltaMed Institute for Health Equity
Lori Weichenthal, MD, FACEP
Assistant Dean of GME and DIO
UCSF Fresno
Lori Winston, MD
DIO
Kaweah Delta Health Care District
Key Staff
Diane Rittenhouse
Senior Fellow
View Bio Page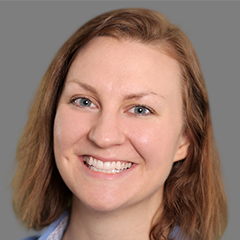 Amanda Lechner
Researcher
View Bio Page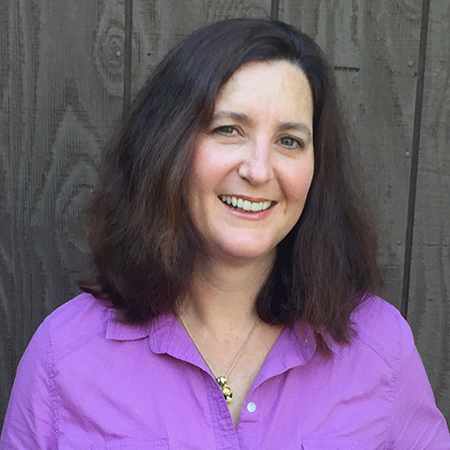 Alexandra Ament
Independent Contractor