Indiana University professor, Sanya Carley, has been selected to receive the David N. Kershaw Award and Prize for her contributions to the field of public policy analysis and management. Professor Carley will be honored at the 2021 APPAM Fall Research Conference in March 2022.
Carley is the Director of the Master of Public Affairs (MPA) Program and O'Neill Online MPA Program at the Paul O'Neill School of Public and Environmental Affairs at Indiana University. She is an accomplished scholar in energy policy and economics, with research focused on energy justice and efficiency in both the electricity and transportation sectors. Her research has been published in several journals and she has been recognized for her work with multiple awards, including the Indiana University Trustees Teaching Award in 2012 and APPAM's World Citizen Prize in Environmental Performance in 2020. Carley has served as a consultant for the Environmental Protection Agency, the World Bank Group, the Institute for International Business, Nicholas Institute for the Environment, and RTI International.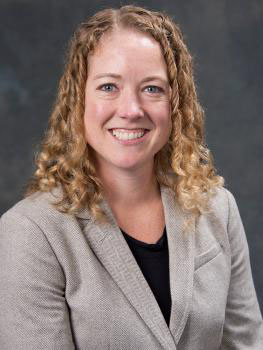 "Dr. Carley's work sits at the critical intersection of data science and social science and highlights the impact that research and evaluation can have on informing public policy to improve the well-being of others," said
Paul Decker
, president and CEO of Mathematica and a former president of APPAM. "Through her research and modeling, and importantly, her engagement with policy makers, Sanya Carley is leading progress in two of the greatest challenges of our time: climate change and equity."
As the 21st winner of the David N. Kershaw Award and Prize, Dr. Carley joins a cohort of professionals under the age of 40 who have made distinguished contributions to the field of public policy. David Kershaw, for whom the award is named, was a founder and the first president of Mathematica. In the spring of 1979, he helped guide the establishment of APPAM and Mathematica's principal role within it before his death from cancer later that year at the age of 37. The award in his memory was created in 1983 and has since been jointly administered by Mathematica and APPAM.
The David N. Kershaw Award and Prize is among the largest awards offered in recognition of outstanding work in public policy research and social science, with recipients receiving a commemorative sculpture and a $20,000 cash prize. Kirabo Jackson was honored in 2020 as the Kershaw award recipient and other past winners include David Deming of Harvard University, Esther Duflo of Massachusetts Institute of Technology, and the late Alan Krueger of Princeton University.
"We're incredibly proud of Dr. Carley for earning this prestigious honor," said O'Neill School Dean Siân Mooney. "To be recognized for such stellar achievements at this stage in her career is a testament to the work and dedication she's invested in advancing the field of public policy. We couldn't be more pleased to have Dr. Carley become the second O'Neill School scholar to earn the Kershaw Award, following in the footsteps of Dr. Deborah Freund."
Professor Carley will give the Kershaw lecture during the 2021 APPAM Fall Research Conference in March 2022.