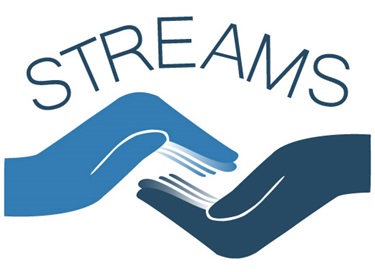 Get an overview of plans for five impact studies being conducted on healthy marriage and relationship education (HMRE) programs and strategies in a new report from the Strengthening Relationship Education and Marriage Services (STREAMS) evaluation.
The federal government has made a long-standing commitment to support healthy relationships and stable families. To that end, the current round of federal funding provides money for more than 40 HMRE grantees serving a mix of adult and youth populations nationwide. To test the effectiveness of some of these programs and continue building the evidence base, the Office of Planning, Research, and Evaluation in the Administration for Children and Families contracted with Mathematica and its partner, Public Strategies, to conduct the STREAMS evaluation.
To learn as much as possible from the evaluation, STREAMS examines the implementation and impact of five different HMRE programs, treating each of them as a separate study. The impact studies will each use a random assignment research design to ensure rigorous estimates of program effectiveness. In selecting sites, Mathematica worked closely with the Administration for Children and Families to identify opportunities to address its most pressing questions and fill key gaps in the evidence base. HMRE programs serve a range of populations, including adult couples, adult individuals, and youth, so STREAMS includes programs that serve all these populations. In addition, the evaluation focuses on programs using innovative approaches, including those that integrate healthy relationship education with economic stability services. STREAMS will also examine strategies for improving program delivery.
The evaluation will evaluate five programs and strategies:
Two versions of the Relationship Smarts PLUS curriculum for high school students are evaluated: the full 12-lesson curriculum and a shortened 8-lesson version. The two versions are delivered by More Than Conquerors, Inc. in two Atlanta-area high schools.

Career STREAMS

is an integrated relationship education and pre-employment training program for low-income job seekers that is delivered by the Family and Workforce Centers of America through a large employment center in St. Louis, Missouri.

MotherWise

is a program for low-income women who are expecting or have just had a baby, based on the Within My Reach relationship education curriculum; it is delivered by researchers from the University of Denver in collaboration with the Denver Health hospital system.

Empowering Families

is a program for low-income romantically involved couples raising children that features workshop-based relationship education along with case management, employment services, and financial coaching; it is delivered by The Parenting Center in Fort Worth, Texas.

A text messaging intervention informed by behavioral theory, designed to improve program attendance and completion rates at a workshop-based relationship education program for adult couples, is delivered by the University of Florida's Institute of Food and Agricultural Sciences Extension offices at workshops offered in six Florida counties.
There will be an implementation and impact report for each of the five sites—10 reports in all. Stay tuned for the release of the first implementation report for STREAMS later this year.
Primary research questions of five STREAMS impact studies: