Projects
Advancing Local Dairy Development in Nigeria
2020 – 2024
Project Overview
Objective
To evaluate the Advancing Local Dairy Development in Nigeria (ALDDN) program, which aims to connect dairy processors with dairy farmers and improve dairy farmers' access to fodder, water, and animal health services.
Project Motivation
The Gates Foundation posits that livestock productivity empowers women and improves income and food security for smallholder farmers. Our evaluation will test this assumption in Nigeria.
Partners in Progress
IPSOS Group S.A.
Prepared For
Bill & Melinda Gates Foundation
Removing key constraints in access to input markets and connecting dairy farmers to local processors has the potential to increase productivity and returns, yielding large gains in terms of poverty alleviation for smallholder farmers.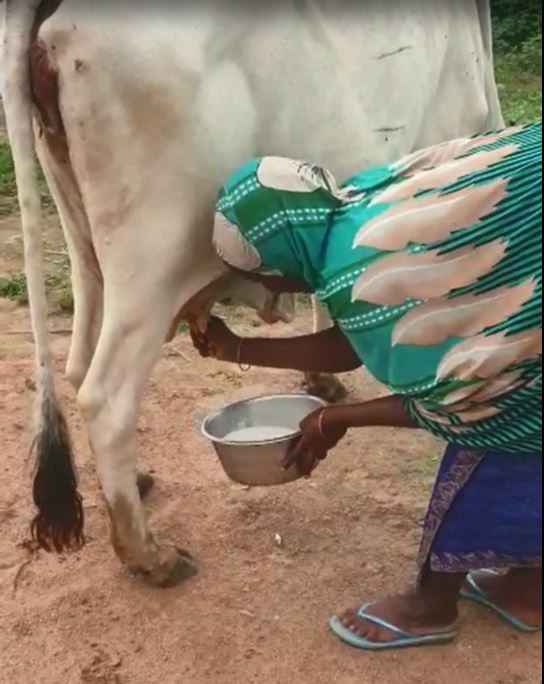 The dairy sector in Nigeria remains largely underdeveloped because of widespread constraints that inhibit farmers and dairy processors. Smallholder dairy farmers in Nigeria, most of whom are pastoralists, have limited access to water, feed, fodder, vaccines, artificial insemination, and infrastructure. These factors, combined with minimal training on productivity-increasing and hygienic dairy practices, result in extremely low productivity and poor-quality milk, with pastoralist farmers in Nigeria realizing low milk yields. Processors, in turn, confront an inconsistent and inadequate supply of low-quality milk. At the same time, processors have access to imported powdered milk that is substantially less expensive, further disincentivizing them from sourcing milk locally and investing in Nigeria's dairy value chain.
The Bill & Melinda Gates Foundation has invested in the Advancing Local Dairy Development in Nigeria (ALDDN) program to catalyze the local dairy sector in Nigeria. The ALDDN investment, which Sahel Consulting and its partners are implementing from 2020 to 2024, aims to catalyze the local dairy sector with a processor-led and inclusive dairy development effort. ALDDN seeks to improve the productivity and livelihoods (mainly income) of smallholder dairy farmers, promote women's empowerment, and increase the dietary diversity of households to improve nutrition. Mathematica is conducting an external evaluation of the ALDDN program to assess its impact on the livelihoods of smallholder dairy farmers and its impact on women's empowerment. The evaluation will generate lessons about a private sector-focused approach to achieving dairy development and empowering women.
Related Staff
Esteban J. Quiñones
Researcher
View Bio Page
Tulika A. Narayan
Vice President, Climate Change
View Bio Page
Edith Felix
Researcher
View Bio Page
See Clearly. Act Quickly.
We can help you shine a spotlight through the dark. Get in touch to learn more about how Mathematica could help advance your mission.
Explore Partnership