Projects
The Evidence to Insights Coach
2019–2020
Project Overview
Objective
To allow educators to measure the impact of interventions beyond educational technology, work in teams, focus on continuous improvement, and add modules related to capacity building.
Project Motivation
Having the right evidence at the right time is critical to being able to make informed decisions in education. Mathematica initially developed the Rapid-Cycle Evaluation (RCE) Coach under a contract with the U.S. Department of Education, Office of Educational Technology. To inform which ed tech products were used in classrooms, we designed the Ed Tech RCE Coach to provide districts with an online toolkit of resources containing everything needed to plan and execute a rapid-cycle evaluation of an ed tech product. But we found that this toolkit was useful beyond ed tech. Our current work has focused on continuing to improve and expand the platform to support more educators in determining which programs and practices work and for whom.
Prepared For
Chan Zuckerberg Initiative
The
e2i Coach
takes you through a five-step evaluation process that puts the questions you want to answer at the center. Use it to: Investigate the implementation or impact of programs and practices; Define your own metrics for success; Create research teams within your organization; Share your insights with and learn from a community of educators.
Schools and districts navigate a complex landscape of products, data, and evidence on their path to progress in improving student learning. Compliance requirements and resource constraints present obstacles along the way. Research insights lag behind schools' everyday decision-making needs. And studies don't always get at the heart of what educators need to know—what will make the biggest impact for my students? At Mathematica, we get it: Educators know best how to set their students on a course for improvement. We provide tools and support to help illuminate that path. That's why we developed the Evidence to Insights (e2i) Coach, a free, online platform to help you generate evidence about what's working in your unique context. Using an educator-driven research process, the e2i Coach helps changemakers like you get the evidence you need, when you need it, to make everyday decisions.
Evidence & Insights From This Project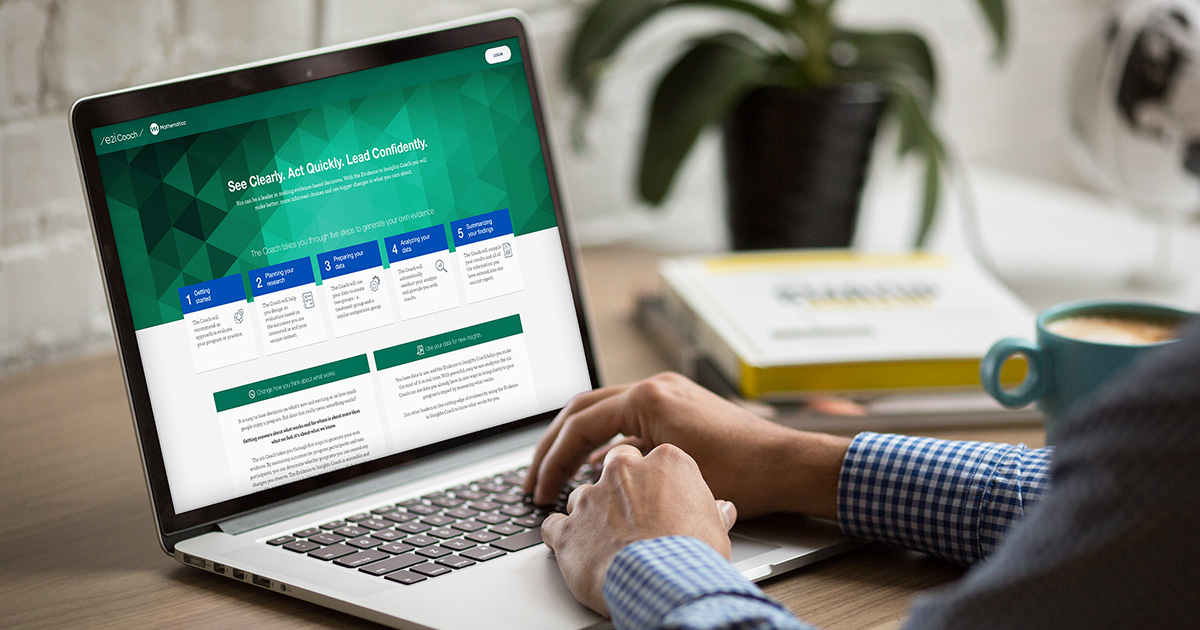 Blog Post
Amid Widespread Remote Learning, Educators Can Adapt Through Data and Evidence
Across the country, educators and parents are grappling with a new reality: remote learning with an indefinite end date.
Learn More
Related Staff
Kristin Hallgren
Director of Foundation and Nonprofit Partnerships, Education and Employment Division
View Bio Page
Solutions
Progress is best made together.
Partner with us at the intersection of data science, social science, and technology to progress from inquiry to insight to impact. Our evidence-informed solutions empower you to see clearly and act quickly.
See Clearly. Act Quickly.
Our experts can help you make smart, sustainable decisions. From local to global challenges in health, human services, and international development, we're here to improve public well-being and make progress together.
Explore Partnership