Projects
Retirement and Disability Research Consortium
2018-2023
Prepared For
Social Security Administration
The Retirement and Disability Research Consortium (RDRC) is an extramural research program that was established by the U.S. Social Security Administration (SSA) in 2018. Mathematica's Center for Studying Disability Policy has partnered with the Center for Retirement Research (CRR) at Boston College in this effort, along with CRR's other partner organizations: Syracuse University, the Urban Institute, and the Brookings Institution.
Prior to 2018, SSA funded separate extramural research programs on retirement and disability. Mathematica's Center for Studying Disability Policy was one of the centers participating in SSA's Disability Research Consortium (DRC); more information about our work under the DRC can be accessed here.
The mission of the RDRC is to:
Research and evaluate a wide array of topics related to Social Security's Old-Age, Survivors, and Disability Insurance and Supplemental Security Income programs and related federal policies;
Disseminate information on these topics to policymakers, researchers, stakeholder organizations, and the general public; and
Provide training and education to scholars and practitioners in research areas relevant to these topics.
In Year 3 of the RDRC, our researchers were funded to conduct the following studies:
What Areas Are "Hot Spots" of Primary Impairments Among Beneficiaries, and What are the Potential Reasons?
Principal Investigators: Jody Schimmel-Hyde and Anna Hill, Mathematica
Previous work has documented substantial geographic variation in DI and SSI receipt, while a separate strand of literature has considered trends in disabling conditions among beneficiaries. Less is known about the extent of geographic variation in disabling conditions among federal disability beneficiaries. The types of available jobs, health behaviors, food deserts, and local health provider practices may mean that the types of disabling conditions most common among disability beneficiaries may vary at the local level.
This project will examine whether there are geographic "hot spots" in the country where the prevalence of certain primary impairments among DI and SSI awardees are substantially above average. In particular, we will identifying disabling condition hot spots among new adult awardees for each of five primary impairment groups from 2005-2018, separately for DI and SSI. Data visualizations will allow interested researchers to explore trends over time in awards by disabling condition type. We will also produce a manuscript that explore the association between local demographic, economic, and health factors and hot spots among the three most prevalent impairments among 2018 awardees (separately by SSI and DI). The analysis will leverage data from the Social Security Administration's Disability Analysis File (DAF) and other publicly available data sources including the American Community Survey and Area Health Resource File. The results of this study will inform SSA's understanding of geographic variation and trends in program awards.
What Is the Relationship between Deprivation and Child SSI Participation?
Principal Investigators: Michael Levere and David Wittenburg, Mathematica; Jeff Hemmeter, U.S. Social Security Administration
There is evidence that substantial geographic variation exists in child SSI participation, though the factors driving this variation are not well understood. The project will fill the existing gap in knowledge by mapping the relationship between child Supplemental Security Income (SSI) participation and measures of local community deprivation using administrative data from the Supplemental Security Record and the Health Resources and Services Administration's Area Deprivation Index (ADI). We will analyze SSI and ADI correlations at the national level, as well as cross-state and cross-county comparisons. Next, we will descriptively examine differences in SSI child recipient characteristics by economic deprivation status. Additionally, we will identify areas where there are large deviations in 2019 county level SSI participation and economic deprivation. For example, areas that have low rates of SSI participation and high rates of deprivation are potential areas where SSA could fulfill its statutory responsibility of conducting outreach. Conversely, areas that have high rates of SSI participation and low rates of deprivation are candidates for better understanding why some areas rely on SSI more than others. We will also conduct case studies at the census tract-level, focusing on high deprivation and low SSI participation that are candidates for potential outreach efforts. We conclude with policy recommendations based on our findings.
How Accurate are Self-Reports of Disability Benefit Application and Receipt in the Health and Retirement Study? An Assessment of Validity and Implications for Disability Policy Research
Principal Investigators: Jody Schimmel-Hyde and Amal Harrati, Mathematica
The Health and Retirement Study (HRS) is the preeminent data source for research on the financial decision-making of older adults and has been used extensively to document the onset of adverse health events in the late working years, the financial consequences of those events, and the timing of labor force exits and retirement benefit claiming. Yet, it has been underutilized for studying participation in disability policy programs. This study aims to document the extent to which self-reported data on participation in Social Security disability programs (DI and SSI) align to administrative records. Based on work from other national surveys, one possible reason for the DI and SSI data being underutilized is concern over the accuracy of self-reported program participation. Confusion between DI and SSI, the availability of Social Security retirement benefits at age 62, and the interplay between disability and retirement benefit determinations mean that self-reports may not be accurate.
This project will assess the accuracy of self-reports of applications to and receipt of DI and SSI using data from the Health and Retirement Study (HRS) linked to SSA administrative records. Specifically, we will compare self-reports of DI and SSI application and receipt to administrative records, both cross-sectionally and longitudinally and assess the implication of these alternate measures on health status, income, and wealth comparisons across groups. Our work will also yield a primer for other researchers interested in measuring disability benefit application and receipt with the HRS using linked SSA administrative data, and our findings will inform future research based on DI and SSI measures available in the HRS.
What Are Pathways to Overpayments?
Principal Investigators: Denise Hoffman and Michael Anderson, Mathematica; John Jones, U.S. Social Security Administration
Work-related overpayments are known to be prevalent among SSDI beneficiaries who engage in substantial gainful activity after exhausting work incentives that allow SSDI cash benefit payments to continue despite work activity. However, little is known about the trajectory of events pre-dating the overpayments. This project will explore trajectories of beneficiaries awarded benefits in 2008 who were ever at risk of an overpayment, following them through 2018. We will document the order and timing of events and examine the differences in trajectories among beneficiaries who are at risk of overpayments who are and are not overpaid. Understanding common pathways to overpayments may help identify points of intervention that could prevent overpayments.
How Do Benefit Suspension and Overpayment Affect SSI and DI Beneficiaries?
Staff: Gina Livermore and Marissa Shenk, Mathematica
This study will use data from the 2017 National Beneficiary Survey (NBS) to examine the extent to which a representative sample of beneficiaries who return to work at the substantial gainful activity (SGA) level understand the rules well enough to anticipate benefit suspensions or are caught by surprise, and how they react. Several SSI and DI program rules allow beneficiaries to keep cash benefits while they test their ability to return to work and allow them to maintain Medicare and Medicaid coverage even if they lose eligibility for SSI or DI because of earnings. Despite these work incentives, only about 5 percent of SSI and DI beneficiaries work and leave the rolls during their first 15 years of participating in the programs (SSA 2020). Avoidance of overpayments and the need to repay large sums is often cited as a reason why some working beneficiaries choose to keep earnings below an amount that would trigger benefit suspension. Research to date has provided little information about the extent to which beneficiaries who experience overpayments and benefit suspensions are knowledgeable about the relevant SSA work incentive provisions and whether they anticipate these events; the reasons why individuals who work enough for their benefits to be suspended do not sustain their earnings; and why many of those who leave the disability rolls because of earnings subsequently return. This study will produce the first statistics about overpayment and benefit suspension experiences for a representative sample of beneficiaries.
What Happens Following DI Termination?
Principal Investigators: Michael Anderson and Denise Hoffman, Mathematica; Kai Filion, U.S. Social Security Administration
This project will use data from SSA's Disability Analysis File (DAF) and Master Earnings File (MEF) to document trends in labor market outcomes and return to SSDI or SSI following termination of SSDI benefits. The results will be useful to SSA in: (1) informing potential interventions to promote self-sufficiency and reduce return to disability benefit entitlement; and (2) anticipating potential outcomes of proposed legislation changes. Prior research suggests that beneficiaries terminated for medical improvement have limited earnings following termination and may return to SSA disability programs. However, that research focused on benefit terminations through 2008 and did not include termination for employment. We will add to the existing literature by identifying SSDI beneficiaries whose benefits were terminated for medical improvement or employment in 2001 through 2018 and track the outcomes of those terminated by 2013 in the first 5 years following termination. The years after 2008 are of special interest because of the recovery following the Great Recession and because of changes in the composition of the SSDI caseload since that time. We will investigate the beneficiary, programmatic, and economic characteristics that are associated with successful return to work (measured alternatively with earnings or program participation) following termination.
In the second year of the RDRC, our researchers were funded to conduct the following studies:
"Understanding the Local-Level Predictors of Disability Program Applications, Awards, and Beneficiary Work Activity"
Principal Investigators: Jody Schimmel Hyde and Dara Lee Luca, Mathematica; Jonathan Schwabish, Urban Institute, and Paul O'Leary, U.S. Social Security Administration
This project will document the local-area predictors of flows onto the DI and SSI programs, and flows out of those programs due to work using combined data from SSA's Disability Analysis File (DAF) and other national sources. Numerous studies have documented that local-level factors contribute to the share of working-age adults reporting a disability, the employment rate of workers with disabilities, and disability benefit receipt (for example, Rupp 2012; Nichols et al. 2017; Sevak and Schmidt 2018; and Gettens, et al. 2018). Yet, that research to date has not comprehensively assessed how these factors predict flows into and out of DI and SSI. The results of this study will inform SSA's understanding of trends in disability and the drivers of disability benefit application, benefit receipt prevalence, and beneficiary employment milestones. The project will also produce a public use file of local-area data to facilitate future research and policy analysis.
"Employment Outcomes for SSDI Applicants Who Use Opioids"
Principal Investigators: April Yanyuan Wu and Denise Hoffman, Mathematica and Paul O'Leary, U.S. Social Security Administration
This project will use SSA administrative data to examine the relationship between opioid use and employment outcomes among SSDI applicants. Although recent studies suggest that opioid use may have negative consequences for economic outcomes (Krueger 2017; Franklin et al. 2014; Savych et al. 2018), little is known about this relationship among SSDI applicants. This study will build on the results of an ongoing RDRC project that uses a supervised machine learning method to classify medication information and identify opioids among SSDI applicants. The study will provide SSA with information about the work capacity and post-adjudication economic well-being of SSDI applicants who use opioids, a notable share of the pool of SSDI applicants. The results of this study will be indicative of the extent to which this population would be receptive to services that could facilitate return to work after entry, as well as the extent to which services delivered to similar workers prior to SSDI entry would keep them in the labor force instead.
"Comparative Regression Discontinuity and Regression Discontinuity as Alternatives to Randomized Controlled Trials: Evidence from BOND"
Principal Investigators: Duncan Chaplin and Denise Hoffman, Mathematica and John Jones, U.S. Social Security Administration
This project will use data from the evaluation of the Benefit Offset National Demonstration (BOND) to assess the efficacy of comparative regression discontinuity (CRD) and regression discontinuity (RD) relative to each other and to randomized controlled trials (RCTs). RD is known as a relatively rigorous non-experimental method but produces imprecise results that apply to small populations. CRD addresses these issues. We will estimate CRD and RD models using simulated assignment to the BOND treatment group based on cut-points on duration of benefit receipt at the start of the BOND program. We will compare those estimates to each other and to RCT estimates for the treated group, for CRD, and to RCT estimates for those near to the cut-point, for RD. The findings will support interpreting CRD and RD studies on DI and related programs. They might also help SSA decide whether to consider these methods for testing impacts of proposed rules, using criteria such as duration of benefit receipt and beneficiary age to define those eligible and ineligible for the new rules. The CRD and RD methods are potentially attractive because they can avoid many of the challenges and costs of an RCT, but only if their validity is high.
In the first year of the RDRC, our researchers were funded to conduct the following studies:
"What Is the Extent of Opioid Use among Disability Insurance Applicants?"
Principal Investigators: April Yanyuan Wu and Denise Hoffman, Mathematica and Paul O'Leary, U.S. Social Security Administration
This study will use data from SSA's Structured Data Repository (SDR) to document trends in opioid use among applicants to disability insurance (DI) and the extent to which opioid use is predictive of initial award, an award within five years, and mortality. The findings will inform SSA's projections about future program entry based on aggregate trends in opioid use. The rise in opioid use nationwide – coupled with the numerous DI applicants who have conditions associated with opioid use, such as musculoskeletal problems – suggests that opioid use may be common and increasing among DI applicants. Beneficiaries cannot qualify for DI on the basis of drug addiction, but opioid use may exacerbate the effects of other conditions that meet DI qualifications. This study will address a major data issue that limits what is known about opioid use among DI applicants. Applicants are required to report their medications, but medications are recorded as a combination of coded and open-ended text fields. This study will capitalize on a previously developed supervised machine-learning algorithm to identify opioids recorded in freeform text and combine that information with opioids identified in populated medication codes.
"Trends in Opioid Use Among Social Security Disability Insurance Applicants," April Yanyuan Wu, Denise Hoffman, and Paul O'Leary, August 2019. (2019 RDRC Meeting Research Summary and Slides.
Principal Investigators: Purvi Sevak and Dara Lee Luca, Mathematica
This project will use data from the 1997 National Longitudinal Survey of Youth to examine the implications of the proliferation of gig employment and jobs with irregular scheduling on workers ages 18-36 who have disabilities. Trends in labor force participation for young adults with disabilities may signal future DI benefit claiming patterns. Changes in the labor market including alternative work arrangements in the gig economy and "just-in-time" scheduling" have introduced significant volatility in household incomes by creating more uncertainty in schedules, hours worked, and earnings, particularly for the working poor and young adults (Hannagan and Morduch 2015; Lambert, Fugiel, and Henly 2014). Although the flexibility of the gig economy and the challenges created by unpredictable schedules and earnings have been documented by the media, little is known about how these changes affect people with disabilities. For some young people with disabilities, such changes could make working less attractive than receiving DI benefits. But for others, the availability of a job with more flexible hours could have the opposite effect.
Principal Investigators: Denise Hoffman and Jonah Deutsch, Mathematica
This project will draw on insights from behavioral science to diagnose process problems and highlight best practices that may reduce overpayments from Social Security Disability Insurance (DI). Overpayments are prevalent among DI beneficiaries engaged in substantial gainful activity and are undesirable for both program administrators and beneficiaries. The Social Security Administration (SSA) has made several efforts to reduce work-related overpayments, but those efforts have not addressed a root cause of overpayments: beneficiaries' failure to promptly and accurately report their earnings. This study will help SSA understand how communicating reporting requirements to beneficiaries can affect their compliance.
Read More
Evidence & Insights From This Project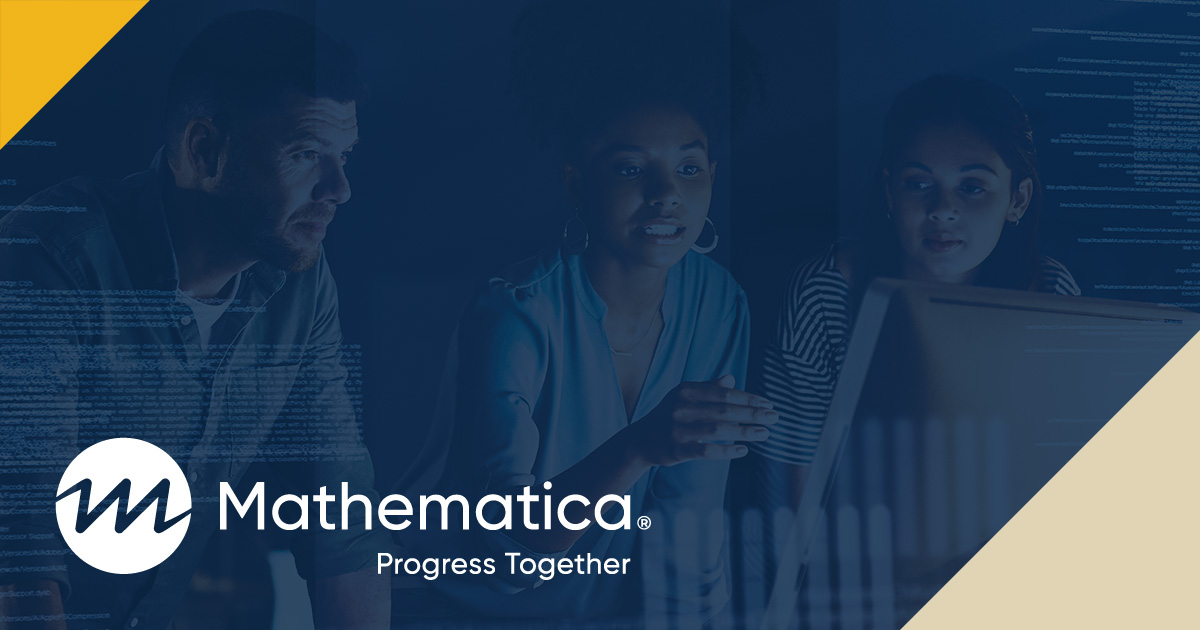 Project
Disability Research Consortium
Mathematica is one of two policy research centers that lead the SSA's Disability Research Consortium. The DRC fosters new research from a team of disability policy experts from Mathematica and three universities.
Learn More
Related Staff