The Consortium: 2017 Year in Review
Stimulating Self-Sufficiency and Stability Scholarship, OPRE Report 2018-33
Associated Project
Prepared for:
U.S. Department of Health and Human Services, Administration for Children and Families, Office of Planning, Research, and Evaluation
Clients

Key Findings
Key Findings:
Members of the Scholars Network continued their research—individually and collectively—in 2017 to address gaps in the policies, programs, and existing research regarding family self-sufficiency and stability.
The Data Center continued to engage state partners as part of its mission to analyze and more effectively leverage state administrative data for family self-suf­ficiency research.
Mathematica Policy Research, through Project AWESOME, partnered with a dozen state and local human services programs in 2017, providing research and evaluation technical assistance to help these programs become better users and producers of high-quality evidence for decision making and quality improvement.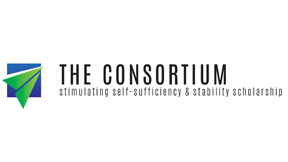 This brief highlights the Family Self-Sufficiency and Stability Research Consortium's individual and collective efforts in 2017 to improve the lives of low-income families and children by integrating research, policy, and practice on family self-sufficiency and stability. The consortium consists of three parts: (1) the Advancing Welfare and Family Self-Sufficiency Research project, led by Mathematica Policy Research; (2) the Scholars Network, a multidisciplinary collaborative of seven university-based scholars; and (3) the Data Center, which provides technical support to states on high quality data management, linkage, and analysis.
How do you apply evidence?
Take our quick four-question survey to help us curate evidence and insights that serve you.
Take our survey