Catalyzing Momentum for Climate Resilience and Equity
Challenges from extreme weather, rising temperatures, diminished air quality, and other environmental issues intersect with nearly every facet of daily life—from physical and mental health, to food security, energy, employment, and so much more. These challenges require collaborative and creative problem-solving.
At Mathematica, we're committed to just that. Our experts work with foundation, community, state, tribal, federal, and global partners across sectors to uncover data-driven insights to inform climate solutions and investments, catalyzing momentum for climate resilience and equity for all communities—especially disadvantaged communities who are disproportionately at risk.
Our Work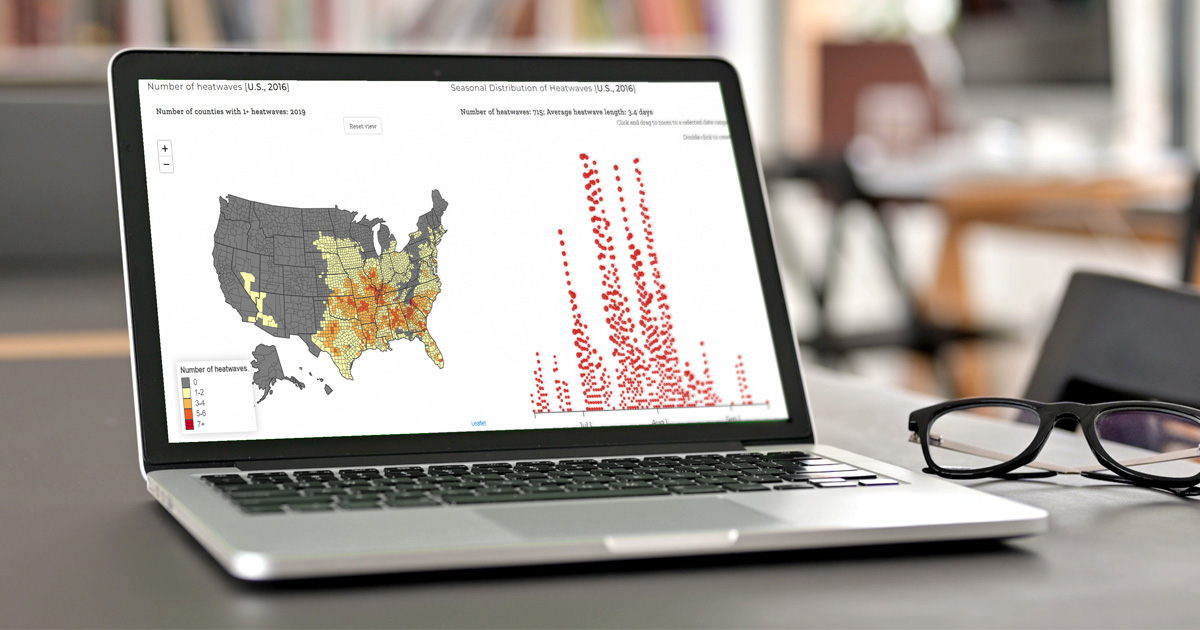 Data Visualization
ClimaWATCH: An Interactive Tool for Climate Vulnerability Assessments
ClimaWATCH (Climate and Weather Analytics, Trends, and Community Health) clarifies how heat waves have impacted health care utilization and spending among one of the most vulnerable populations across the country—Medicaid beneficiaries.
Learn More
Partners In Progress