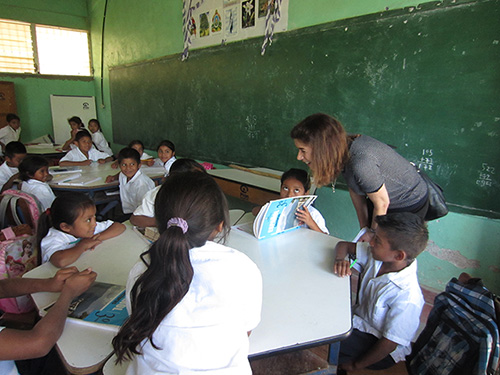 International Women's Day is a time to commemorate and reflect on the strides women have made around the world in equitable access to education, in labor market participation, in policy participation, in programmatic decision making, and in decisions that impact their reproductive health. However, we need to continue to pay attention to the socioeconomic inequities that make women more susceptible to violence and poverty. Women in developing nations are particularly vulnerable to the consequences of poverty because they often lack access to education, health care, infrastructure, employment, and basic social protections.
My colleagues and I at Mathematica's Center for International Policy Research and Evaluation (CIPRE) are dedicated to reducing poverty and improving other important outcomes for developing country populations through our evaluation and assessment of international development programs. In particular, we are proud to help build the evidence that policymakers, international donors, nongovernmental organizations, and philanthropic organizations need to develop, implement, and improve international development services. As such, our work provides us with the unique opportunity to experience firsthand how evidence-based programs can lead to positive improvements for women and girls in developing nations.
To commemorate this day, I asked my colleagues to share their perspectives on how they believe the studies we have conducted aimed at improving education, maternal and child health, and infrastructure services are directly leading to positive changes for women and girls globally or are providing new insights about where more research is needed to advance gender equality.
I hope their answers will inspire you and provide you new insights about why CIPRE is dedicated to international development research. This day certainly reminds me why I have dedicated more than 30 years of my professional life to the evaluation of important investments targeted at improving the lives of the most disadvantaged.
An interview with Camila Fernandez, senior researcher
How do you think our evaluation of literacy programs has contributed to positive changes for women and girls in developing nations?
Gender disparities in literacy rates vary widely by region; the widest gender gaps are in West and Central Africa and in South Asia, but there are also considerable gender gaps in education in Latin America—particularly among predominantly indigenous communities in which illiteracy rates are highest for women. In Latin American and Caribbean countries with ethnically diverse populations, such as Peru and Guatemala, recent investments from local governments and foreign assistance programs have targeted key improvement areas. Those improvement areas are likely to influence students' reading skills, such as in-service interventions to enrich teacher knowledge and practices; to promote efficient use of class time for literacy learning; to provide level-appropriate reading materials; to improve the use of formative assessments to inform reading instruction; and to engage parents and the community in students' reading acquisition.
The U.S. Agency for International Development contracted with Mathematica to design and implement rigorous evaluations of the agency's investments in early grade reading through our Latin America and the Caribbean (LAC) Reads evaluation contract. We are evaluating intervention models in Peru, Guatemala, Honduras, and Nicaragua, and I've participated in two of these evaluations. The first model, known as Leer Juntos, Aprender Juntos (or Read Together, Learn Together), consisted of the adaptation of Save the Children's Literacy Boost model for implementation in Peru and Guatemala. The second model, known as Amazonía Lee (or Amazon Reads), was implemented in two districts in the Amazonian region of Peru by the regional government with technical assistance from a team of local education experts.
The interventions we studied shared some features: both delivered teacher training and coaching to 1st to 3rd grade teachers in service, provided enriched materials for reading, and offered parent workshops. The evaluation of these literacy programs offered insights on the components of the reading intervention programs and implementation conditions that are more likely to be associated with successful reading outcomes in primary grades. The learning gained from these evaluations is relevant to the policy and programmatic decision making in these countries, where efforts to improve educational outcomes for children continue—particularly for girls from disadvantaged linguistic or ethnic groups.
I have enjoyed working on this literacy project. My work in early literacy began as a graduate student when I joined a language development research team to study how parents of different cultural backgrounds engaged in conversations with their children as part of routine daily interactions, and to explore how those conversational styles were related to children's vocabulary and narrative skills. That research experience sparked my interest in understanding the gaps in language and early literacy skills among children growing up in poverty, and studying potential avenues to narrow those gaps. At Mathematica, I've continued to pursue that interest in early literacy, looking at two different types of interventions to support teachers' early grade reading instruction in low-resource multilingual contexts.
Read more about LAC Reads Evaluation, a USAID-funded project to evaluate investments in programs intended to enhance children's early literacy skills in the Latin American and Caribbean region.
An interview with So O'Neil, senior researcher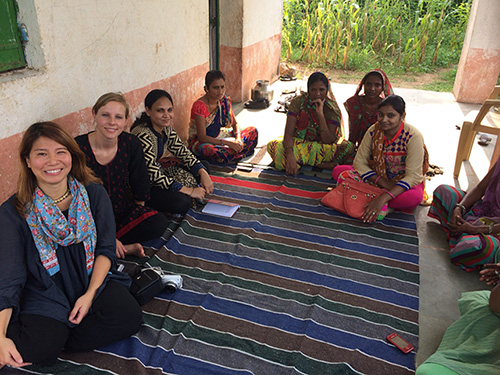 How do you think our research on maternal and child health services is contributing to positive changes for women in developing nations, and what personal insights have you gained about how access to health care empowers women in developing nations?
My work in public health began as a Peace Corps volunteer in the Ivory Coast, where I implemented baby-weighing, vaccination, nutrition, hygiene, and reproductive health programs to improve health outcomes in a rural village. My experience in the Peace Corps taught me that effecting broad-based health improvements requires policies and programs that act beyond individual-level clinical care and that affect development early in life. Becoming a researcher at Mathematica—evaluating public health initiatives and programs across our health and international divisions and focusing on maternal and child health—has been a direct result of this knowledge.
Women in developing nations benefit from initiatives that provide them access to high quality health care services and facilities and that enable them to voice their own health care needs directly to policymakers. For example, while working in the field to evaluate a maternal health initiative made possible by the MacArthur Foundation, women in Gujarat, India serving on a community health committee shared how they were petitioning their local government officials to provide better infrastructure (such as paved roads and telephone lines) to help women in labor be able to get to and deliver at health facilities. They also facilitated maternal health care quality improvements through their participation in maternal death reviews and reported incidents of informal payment requests by public health providers.
In India, there have been significant increases in access to health care, including maternal health services. The MacArthur Foundation's initiative aims to support innovations to improve maternal health quality of care through a legacy grant from its population and reproductive health program. Initiatives such as this can have an impact beyond improved health status, benefiting women's autonomy and empowering them to make healthy choices for themselves and their families. Mathematica acts as the evaluation and learning partner for the MacArthur Foundation's effort and has recently developed a landscape report that provides insights into the innovations and gaps in maternal health in India.
Read more about Mathematica's landscape report funded by the MacArthur Foundation, which addresses the environmental conditions that influence the delivery of quality maternal health care in India.
An interview with Arif Mamun, associate director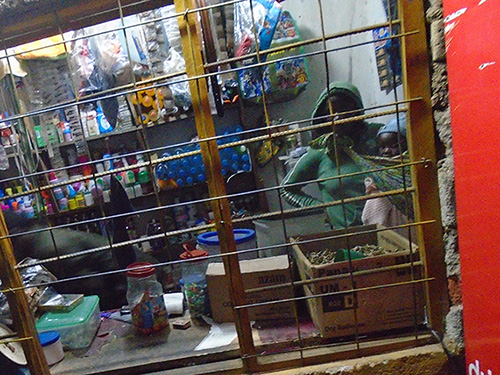 How do you think CIPRE's work on infrastructure investments in developing nations provides insight about gender equality?
I have had the opportunity to be involved with many of Mathematica's evaluations of infrastructure investments—particularly for the Millennium Challenge Corporation, which has invested in a number of energy sector initiatives in Benin, Ghana, Liberia, Malawi, and Tanzania. How infrastructure investments impact women in developing nations is nuanced and complex.
For example, Mathematica conducted an evaluation of an energy sector project designed to promote economic growth and curb poverty in Tanzania through increased access to grid electricity. Regarding women, we found some suggestive evidence that expansion of electricity lines increased connection rates for male-headed household more so than female-headed households, which may exacerbate existing gender inequities. Otherwise, expansion of grid electricity affected men and women equally in most regards. For example, line extensions increased the time both men and women spent socializing and resting through leisure activities such as watching television, but women in particular performed more household work at night. Further research is still needed to better understand how investments in the energy sector infrastructure may affect outcomes for women in developing countries.
Read more about Mathematica's Tanzania Energy-Sector Impact Evaluation funded by the Millennium Challenge Corporation, which evaluated two project components: impacts of building new lines to the electricity grid and outcomes from offering low-cost connections to households in a subset of communities.