Projects
SNAP Analysis for Health Impact Assessment of U.S. Farm Bill
2012-2013
Prepared For
The Pew Charitable Trusts
Two of the changes to the Supplemental Nutrition Assistance Program (SNAP) proposed in the 2014 U.S. Farm Bills were (1) eliminating the standard utility allowance for those receiving a nominal Low-Income Home Energy Assistance Program benefit and (2) eliminating broad-based categorical eligibility for SNAP.
Mathematica used two microsimulation models—the MATH SIPP+ model and the QC Minimodel—to assess the effects of the proposed changes on SNAP eligibles and participants. Separately, we used National Health and Nutrition Examination Survey data to examine the health profile of SNAP participants, including the number who are overweight or obese, have type 2 diabetes, have cardiovascular disease, or have risk factors for metabolic syndrome. We also estimated the effect on SNAP participants and benefits of converting SNAP to a state block grant program.
Evidence & Insights From This Project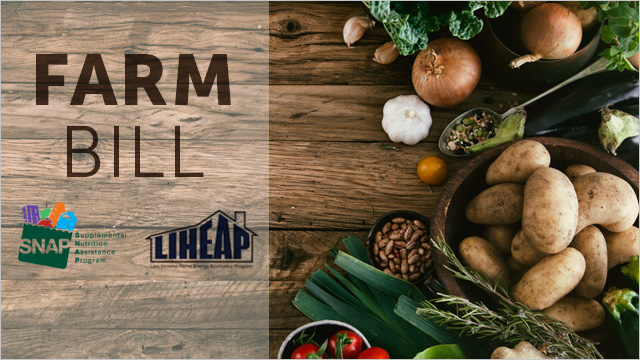 News
SNAP Benefits Would Decrease Substantially for Some Households Receiving Energy Assistance Under Certain Provisions of House Farm Bill, But Increase Modestly for Working Households
This analysis, funded by the Robert Wood Johnson Foundation, estimates the effects of changing how public agencies take into account utility expenses and earnings when calculating SNAP benefits.
Learn More
Related Staff
See Clearly. Act Quickly.
We can help you shine a spotlight through the dark. Get in touch to learn more about how Mathematica could help advance your mission.
Explore Partnership