Contact Tracing and Case Investigation
Prevent the spread of COVID-19 and guide those at risk of infection.
Contact tracing is an essential part of a comprehensive and integrated public health and human services response. Paired with testing and isolation efforts, contact tracing will help minimize the virus's resurgence, reduce mortality rates, relieve overloaded health systems, safely reopen schools and businesses, facilitate economic recovery, and restore vibrant community connections.
Our team of experts leveraged their international epidemiological experience with H1N1 contact tracing efforts developing a full-systems vision of the surveillance, reporting, and data flow processes to create COVID-19 contact tracing and case investigation solutions for our public health clients.
Overview
Leverage our sophisticated and secure data collection infrastructure to include hard-to-reach populations in your contact-tracing efforts.
Work with our public health data experts to develop new solutions, anticipate challenges, and implement customized dashboards to track progress in real time.
Address the complexity of individuals' lives and social networks in your communities and support structures integral to their well-being.
Leverage our experience working closely with decision-makers to develop systems that reach vulnerable populations and create linkages between tracing efforts and public health services.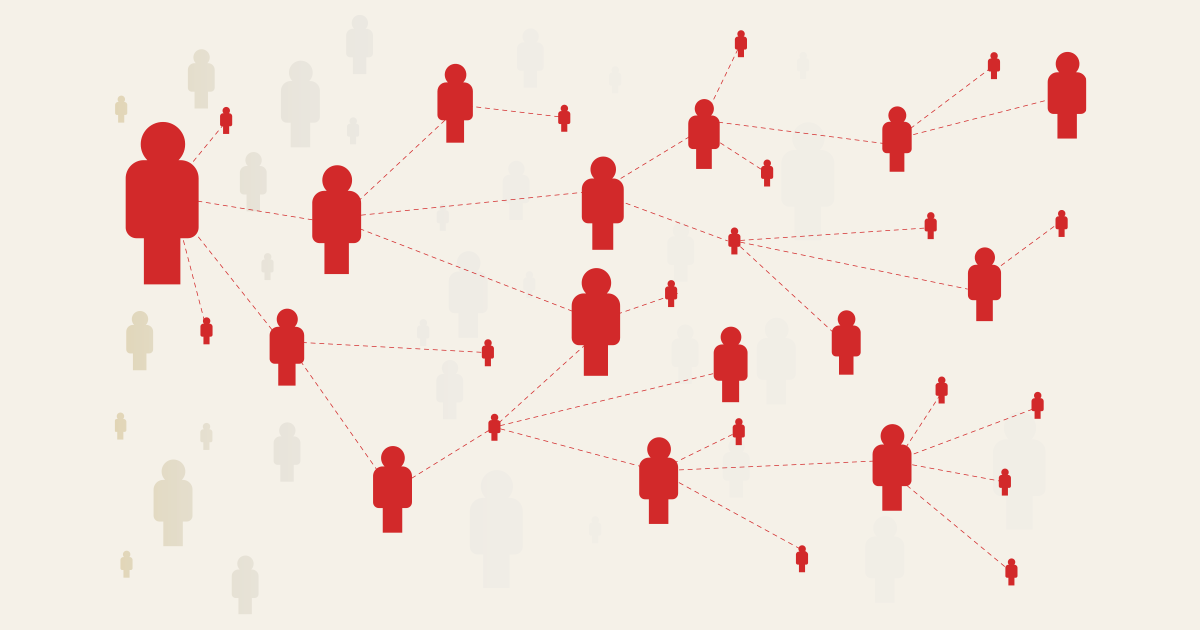 Fact Sheet
What makes a contact-tracing program effective?
Contact tracing is an essential part of a comprehensive public health and human services response to the pandemic. To be effective, contact-tracing programs must respond to the unique circumstances of state and local jurisdictions, integrating behavioral science approaches, cutting-edge technology, innovative data collection and analytics, and stringent information security practices.
Learn More
EVIDENCE & INSIGHTS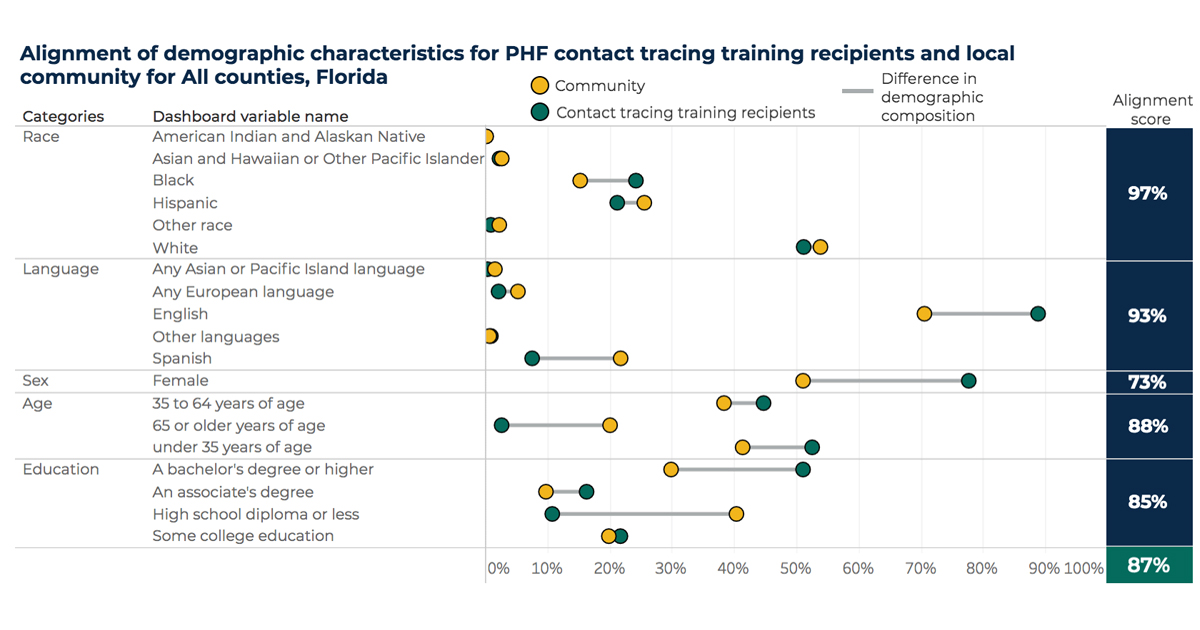 Blog Post
Insights for Building a Community-Based Contact Tracing Workforce
States, counties, and others who hire and train COVID-19 contact tracers can use a new interactive dashboard to compare the backgrounds of local contact tracers and the communities they serve.
Learn more
Related Staff
Sule Gerovich
Senior Fellow
View Bio Page
Candace Miller
Principal Researcher
View Bio Page
Holly Matulewicz
Principal Survey Researcher
View Bio Page
COVID-19 Services
Guide recovery and build resilience.
Our data science, education, and public health experts guide your path to recovery with objective research, data modeling tools, contact tracing, and dashboards. Learn more about our services.
CONTACT US
So we can help serve you better, please complete the form below. We will respond as soon as possible, usually within a few business days.