University and College Services
Colleges and universities around the world are seeking ways to minimize spread while maximizing opportunities for learning.
The pressure to make the right call at the right time may be the same for all schools during a pandemic, but each one has its own unique environment and circumstances. We understand these complex challenges and offer tailor-made, evidence-based solutions to help you navigate rapidly changing conditions.
Whether you're a large research institution looking to integrate wastewater detection into your community-based screening, smaller college creating a rapid-cycle resiliency plan from the ground up, or an athletic department trying to bring back competition safely and conscientiously, we are a data and behavior science partner you can trust to inform your policies and operations. Our experts provide layered solutions that are customizable based on obstacles faced by universities of any size and offer timely guidance while adapting nimbly to changing conditions.
Overview
Manage a large population of students and faculty seeking guidance.
Use our dynamic dashboards to simulate the spread of COVID-19 on campus.
Track individual symptoms and disseminate important health updates with our mobile app.
Use wastewater testing to quickly predict outbreaks on campus.
Leverage our sophisticated data infrastructure for contact tracing.
To help you respond to this challenge, Mathematica's planning and operations support model addresses these decision points:
Your unique challenges
Our collaborative solutions
Manage a large academic population seeking guidance on situations like housing, in-person attendance, online learning, and dining.
Create a dynamic plan that rapidly adjusts to the changing environment using our real-time case modeling and forecasting dashboards.
Administrations can leverage our dynamic dashboards to simulate the spread of COVID-19 on campus in real time. Our simulator is backed by the Health Resources and Services Administration and the Ryan White Program, where it is used to help manage the spread of HIV. Now, with the support of Harvard University and the University of California, San Diego, we have adapted our simulator to help forecast the campus spread of COVID-19 in order to help decision makers with scenario-based planning. For instance, we can help determine the appropriate number of students per classroom, dorm, and dining hall to minimize the risk of transmission. As conditions evolve, the model can be easily updated to provide improved forecasts, allowing for better decisions.
Our predictive forecast and case-modeling dashboard helps you visualize your current restrictions, goals, data, and needs using sources like 19 and Me and Monte Carlo analysis, an advanced forecasting technique based on solid data science. With real-time updates from multiple data sources, you can rapidly adjust to changing circumstances with a deeper understanding of the likely outcomes of your decisions.
Learn more about our COVID Simulator.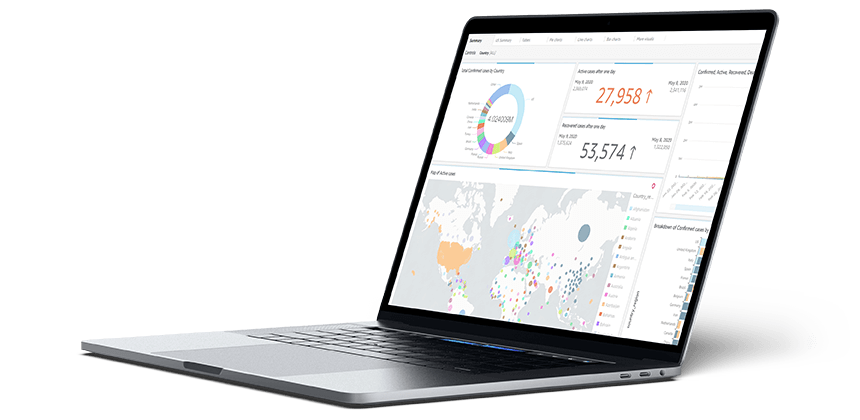 Collect and apply learnings to update policies and operations.
Gain critical insights about student and faculty well-being and better prepare for their safety with our planning tools.
Our campus management tool enables tracking and predictions through student surveys and instant digital communications with students, faculty, and guests on campus.
When students and faculty arrive on campus daily, they are presented with a series of questions on their mobile phone (or other web-accessible interface) to check their current health, symptoms, activity, and more. We proactively notify those who share possible symptoms to stay home or avoid the areas with a larger population of high-risk students and faculty on campus. In addition, your team will see real-time data from each area of campus corresponding to the responses of staff and students. The planning tools arm you with the information you need to determine how to safely staff campus, pivot to remote learning, or close facilities.
Predict and identify the presence of COVID-19 and quickly prevent its spread.
Monitor wastewater for COVID-19 for early outbreak detection in dorms.
Create a community-monitoring and detection safety net. Using our proven process for testing wastewater, you can detect the presence of COVID-19 on campus even before symptoms pop up.
Applying the same methodology, we introduced to the United States for community-level testing of opioids at centralized wastewater treatment plants, we have adapted the protocol to support targeted testing at the individual building level. This means our wastewater dormitory testing strengthens your evidence to make informed decisions about how to mitigate the spread of the virus. Wastewater testing is inexpensive, yields quick results, and a requires a minimal lift from campus operations staff.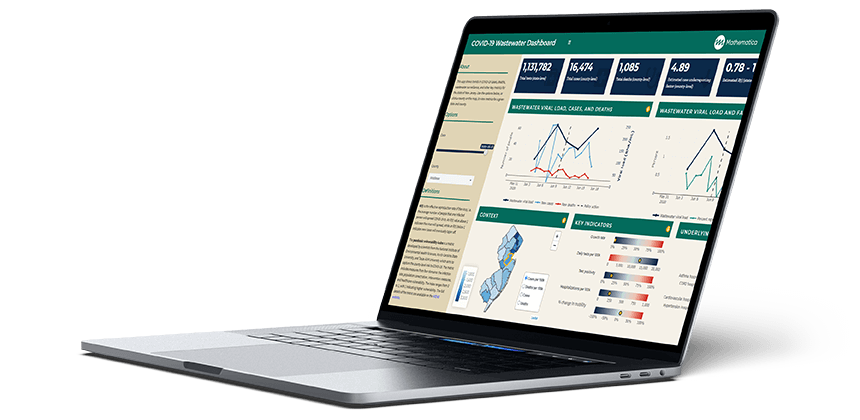 Sort through inconsistent guidance and uncover actionable insights among disparate data.
Use contact tracing and case investigation to prevent COVID-19 spread and guide students and faculty at risk of infection.
Our human-centered methodologies enable accurate contact tracing and case evaluation services.
Successful contact tracing must account for the complexity of people's lives: where they live and travel, their extracurricular activities, and the social networks and support structures that are integral to their well-being. We understand that when people are sick, scared, and worried about their ability to attend class or care for themselves and their families, open and honest disclosure can be difficult to achieve. Our experience has shown that contact tracing and case investigation practices are only as good as the information people are willing to share. Our tools put people first based on proven sociological practices. We build trust with individuals, adjust to the demographics of your campus, and alleviate the concerns of those surveyed in order to overcome these barriers and invite honest responses.
Mathematica can help you enhance your institution's safety profile in support of faculty, staff, and students to protect against the spread of COVID-19, and we can meet you where you are regardless of your current level of planning. We do this work because we are invested in the well-being of all our communities—we are all in this together.
Agent Based Model (ABM)
University COVID-19 Risk Tool Simulates Spread
In partnership with the University of California, San Diego, Mathematica created a model to evaluate the spread and outbreak of COVID-19 on campus and in the community. Students and administrators at universities and colleges can evaluate their actions and policies, like mask wearing or regular testing, to identify how each helps prevent a sizeable cumulative outbreak.
Learn more
EVIDENCE & INSIGHTS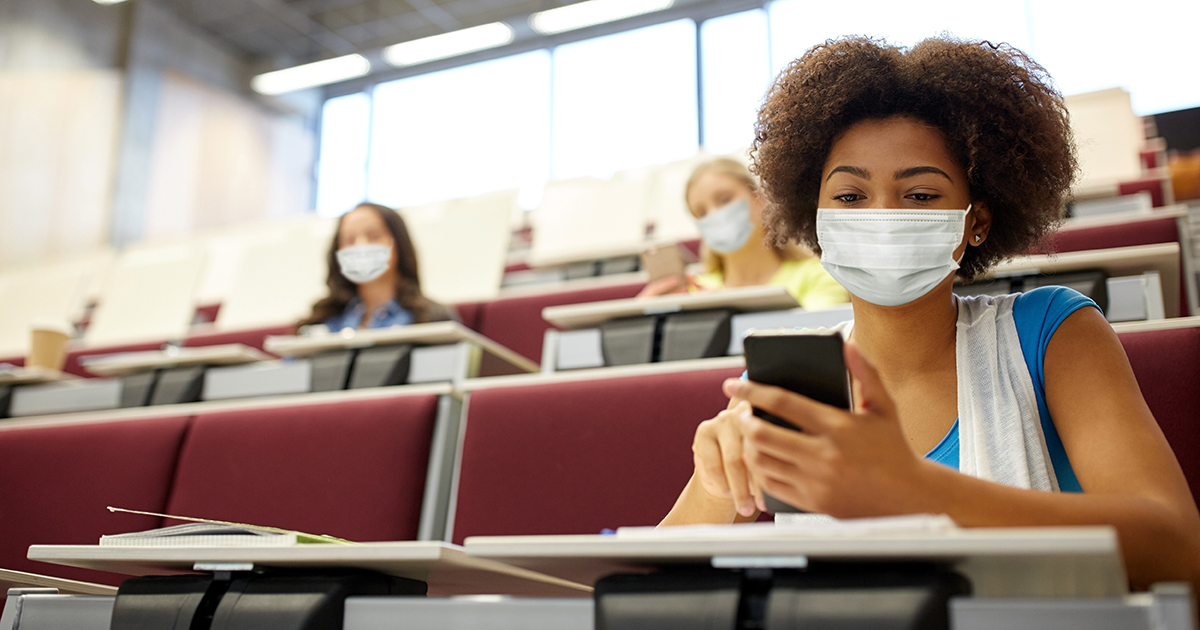 Blog Post
Ready to Sprint? Leveraging Advanced Analytics to Help Colleges and Universities Get Back on Campus
The pandemic has fundamentally affected our higher education institutions. In March, students and faculty at universities and colleges suddenly found themselves finishing the spring semester with remote instruction.
Learn more
Related Staff
Andrew Hurwitz
Senior Director, Commercial Healthcare and Life Sciences (HCLS)
View Bio Page
Aparna Keshaviah
Principal Researcher
View Bio Page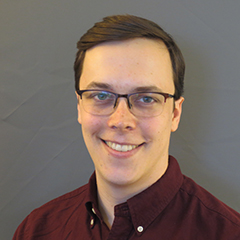 John Hotchkiss
Senior Data Scientist
View Bio Page
COVID-19 Services
Guide recovery and build resilience.
Our data science, education, and public health experts guide your path to recovery with objective research, data modeling tools, contact tracing, and dashboards. Learn more about our services.
CONTACT US
So we can help serve you better, please complete the form below. We will respond as soon as possible, usually within a few business days.