As part of its mission to improve public well-being, Mathematica studies programs that help at-risk youth improve their lives through education and career development. These programs include YouthBuild and Job Corps, funded by the U.S. Department of Labor.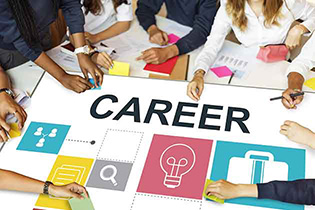 YouthBuild helps low-income young people learn construction skills to build affordable housing and other community assets, such as community centers and schools. A new report on the program found that about 75 percent of the youth who were assigned to the program participated in it, and about half of this group graduated from the program within 12 months. YouthBuild, which also helps dropouts attain high school credentials, led to a number of additional positive effects, most consistently in the area of education and training.
"The evaluation adds to the growing body of knowledge about the impacts of 'second chance' programs for youth who have dropped out of high school," said Lisa Schwartz, senior vice president, who directed the YouthBuild project at Mathematica.
As a subcontractor to MDRC, Mathematica designed and implemented surveys of grantees and youth to evaluate program impacts, costs, and operation for the randomized controlled trial of the program. The evaluation included 75 programs across the country and nearly 4,000 young people who enrolled in the study between 2011 and 2013. Read the report, which presents the program's effects on young people through two and a half years, and the executive summary.
Mathematica's portfolio of research on programs to help youth who are at risk of being disconnected from school and work includes a new study of Job Corps identifying potential structural and service delivery changes to enhance this comprehensive residential program for at-risk youth.
"The goal is to build on existing research and lessons from the field to identify models or programs that can be tested through pilots or demos in the future," notes project director Jill Berk.
The review builds on prior rigorous research demonstrating that Job Corps has promise. Mathematica's National Job Corps Study found that program participation increases educational attainment, reduces criminal activity, and increases earnings for several years. However, the impacts on earnings diminish over time, particularly for younger Corps members.
Read more about our research in the areas of school to work and reemployment and training.