A New Approach to Improving Secondary Education in Africa and Asia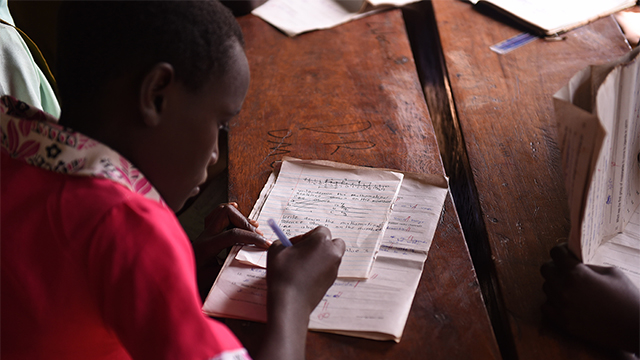 Millions of children are attending primary school in Africa and Asia thanks to the universal education movement. But these students are struggling to get a meaningful education at the secondary level because of limited access, poor quality teaching, and curricula that are out of sync with labor market needs.
A group of donors came together in 2012 to catalyze change through the Partnership to Strengthen Innovation and Practice in Secondary Education (PSIPSE). The PSIPSE approach is anchored in a strong belief that its efforts must be led by local stakeholders, spurred by knowledge, and based on a deep understanding of the country context.
As of today, the PSIPSE has committed over $50 million in grants to support projects in eight countries in Africa and Asia that are launching innovations to improve secondary education or are studying and sharing promising solutions. Mathematica Policy Research works with the PSIPSE as a partner in thought leadership, evaluation, and learning. This includes conducting independent analyses of the PSIPSE's work. Our recently released brief, "Catalyzing Change in Secondary Education in Africa and India," shares the PSIPSE's approach to creating change in secondary education; presents a monitoring, evaluation, and learning framework; and provides ideas on how to strengthen the initiative.
The PSIPSE Approach
Helping marginalized youth access high quality, relevant secondary education
Assess country context—challenges, opportunities, and local stakeholders
Search for innovative solutions to secondary education challenges
Help grantees test and scale solutions
Advance learning through monitoring and evaluation, research, and sharing of evidence

Promote scale-up and systemic change through outreach to policymakers and key stakeholders
Read more about Mathematica's work to support PSIPSE.
Photo credit: Jennifer Huxta and The MasterCard Foundation
---