Projects
Design of Middle Grades Longitudinal Study of 2016–2017
2013-2016
Prepared For
U.S. Department of Education, National Center for Education Statistics
Mathematica and its partners, Decision Information Resources and Educational Testing Service (ETS), received a four-year contract to design the first-ever national longitudinal study of middle-grade students.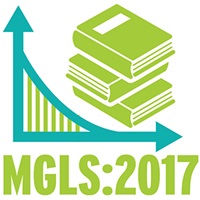 Mathematica is leading the instru­ment development tasks, including student and teacher surveys, as well as assessments of student math skills and socioemotional and executive functioning. For instrument development, we will conduct cognitive interviews and focus groups with middle-grade students and teachers. Working with ETS, we will conduct a large field test among 50 schools, involving 3,600 students and 700 parents and teachers, to establish the psychometric properties of the student assessments and to test the full set of study instruments and procedures. We will use our findings to develop a two-stage adaptive math assessment for the national study, which will be launched in the 2016–2017 school year.
Mathematica is conducting this study under a subcontract to RTI International.
Related Staff
See Clearly. Act Quickly.
We can help you shine a spotlight through the dark. Get in touch to learn more about how Mathematica could help advance your mission.
Explore Partnership