The Millennium Challenge Corporation's Vocational Training Activity in Namibia: Evaluation Design Report
Associated Project
Prepared for:
Millennium Challenge Corporation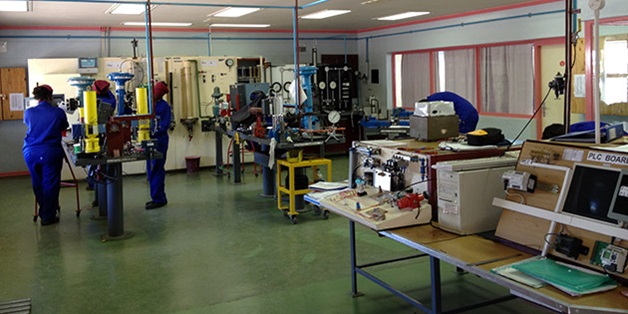 Despite well-functioning physical infrastructure, rich natural resources, and relatively strong public administration, Namibia still suffers from the social and economic inequalities it inherited upon independence from South Africa in 1990. Although a per-capita income of US$5,425 in 2012 suggests that Namibia is an upper middle income country, its income distribution remains among the most unequal in the world (World Bank 2013; Namibia Statistics Agency 2012a). The legacies of apartheid and colonialism include an economy that relies heavily on the extraction and export of resources, with little value added and limited potential for promoting economic growth; a low-skilled workforce; and vast disparities in quality of life between the economically dominant minority and an impoverished majority. The shortage of skilled workers and limitations in the education system's capacity to create a skilled workforce are some of the most serious constraints to Namibia's economic diversification and achievement of broad-based economic growth (U.S. Agency for International Development 2003; World Bank 2013).
To address some of these challenges, the Millennium Challenge Corporation (MCC) signed a $304.5 million Compact with the Government of the Republic of Namibia (GRN), with the primary goal of reducing poverty through economic growth. The Compact, which entered into force in September 2009, includes three projects: a tourism project, an agriculture project, and an education project. The education project consists of several activities that aim to improve the quality of Namibia's workforce by enhancing the equity and effectiveness of basic, vocational, and tertiary education.
The vocational training activity is one of the key activities under the education project. It focuses on expanding the availability, quality, and relevance of vocational education and skills training in Namibia, and consists of three subactivities: (1) competitive grants for high-priority vocational skills programs offered by public and private vocational training providers through the Vocational Training Grant Fund (VTGF); (2) technical assistance to establish a National Training Fund (NTF), intended to provide a sustainable source of funding for vocational training programs in Namibia; and (3) improvement and expansion of Namibia's network of Community Skills and Development Centers (COSDECs), which provide vocational training targeted to marginalized populations, including primarily out-of-school youth, but also low-skilled adults.
MCC has selected Mathematica to conduct an evaluation of the vocational training activity, covering all three subactivities. This report describes our design for the evaluation. Next, we provide a more detailed description of each of the three subactivities and the associated program logic; we then provide a roadmap for the rest of this report.
How do you apply evidence?
Take our quick four-question survey to help us curate evidence and insights that serve you.
Take our survey