Be prepared.
With two children involved in Scouts for more than a decade, my family has been guided by this familiar motto for years. Before a snowstorm hits, for example, we pre-salt our walkways, fully charge our phones and backup batteries, fill our gas tanks, and stock up on food and essentials so we can hunker down. We prepare for backpacking treks with trail maps, first aid kits, water filtration supplies, and several pre-trip "shake-downs" to make sure our packs are as light as possible before we hit the trail.
But meeting the challenge of the current moment requires more than basic preparation. Today, we must prepare and adapt. We're vaccinated. We're boosted. We're masked. And we're able to switch from in-person to distance learning when necessary. But we're fortunate. Many families do not have the flexibility in their work or child care arrangements to adapt to changing circumstances. For many, the Omicron variant is exacerbating frustrations brought on by two years of coping with a pandemic that has also highlighted enduring health and economic disparities.
In the face of ongoing uncertainty about the next chapter of the pandemic and the challenges presented at the local, national, and global levels to mounting a comprehensive response, parents need leaders to use data and evidence to inform their decisions. This isn't just about planning a pathway out of today's global health pandemic, but helping families and communities better prepare for and adapt to what's ahead. Advancing evidence-based policies and programs that improve the lives of children and families across the globe is no easy task, but doing so is within our reach. To help make progress, Mathematica is committed to sharing action-oriented evidence with decision makers to help establish more equitable, accessible, and effective policies and programs, including in the areas of early care and education, climate change and economic development, and pandemic preparedness.
Invest in evidence-backed early care and education programs.
Although the future of the Build Back Better Act (BBBA) remains uncertain, policymakers should not ignore evidence that points to the promise of high-quality early care and education (ECE) programs for young children, particularly those in families with low incomes. During the pandemic, federal and state officials have committed to improving the quality of such programs nationwide, but the cost of early childhood programs, and other barriers to accessing such services, can deter families from participating.
In its current form, the BBBA would reduce costs for most families across the country and provide significant investments in ECE to build a more inclusive, equitable child care system. In most states, child care costs for families could be reduced by as much as $5,000, and about 5 million families would pay nothing. Key provisions of the BBBA would also help increase the availability of child care in centers and homes, including through dedicated funds for constructing and renovating facilities, covering operating costs, and training staff. Another evidence-based provision would invest in tools states use to assess, improve, and promote quality in ECE, like quality rating and improvement systems.
Whatever the future may hold for the BBBA, policymakers should not lose sight of what additional investments in ECE would mean for children, families, and our national economy. If the bill cannot be passed in its entirety, policymakers should consider stand-alone legislation that focuses exclusively on ECE provisions.
Strengthen global commitments to addressing climate change and economic development.
The provisions of BBBA and other initiatives demonstrate that Congress is considering substantial renewable and clean energy investments which, when combined with the recently enacted Infrastructure Investment and Jobs Act, would put the U.S. on track to substantially reduce greenhouse gas emissions and accelerate job growth across the energy efficiency sectors. But as my colleagues pointed out in a recent blog post, addressing climate change effectively also requires new workforce policies and programs to ensure that the U.S. labor force has the skills needed for these jobs. Further, effective and equitable job preparation should include the creation of new pathways to these jobs for communities that have been historically marginalized and people displaced from declining sectors, such as fossil fuel production.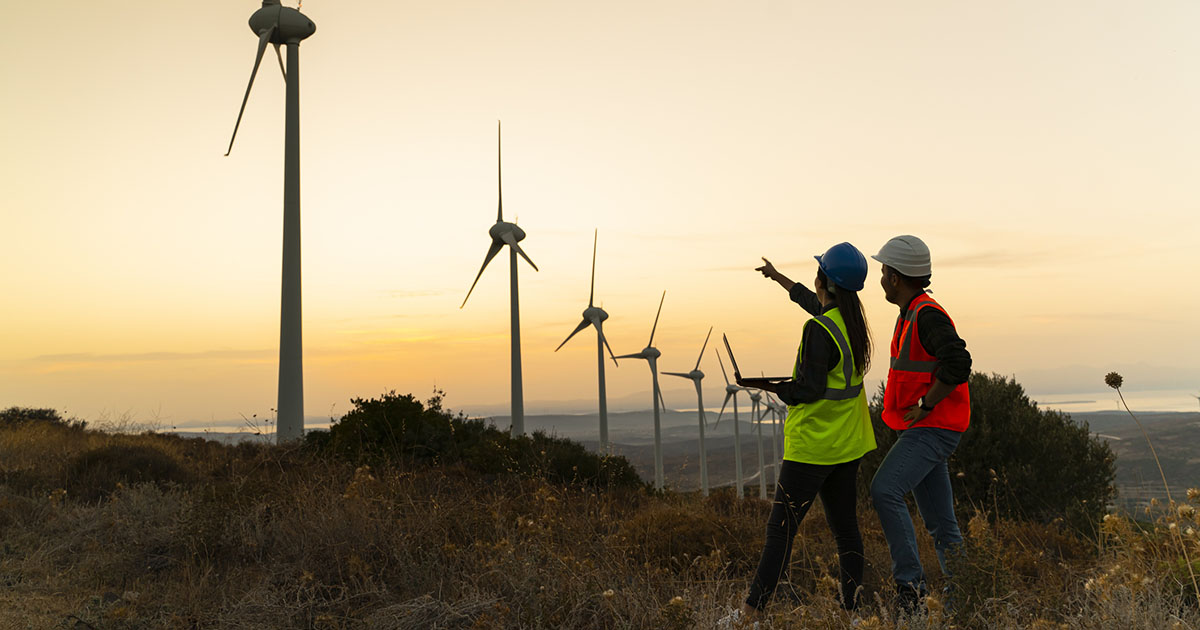 Registered apprenticeships, for example, offer evidence-backed opportunities to train workers for clean energy jobs, but are unlikely to fully address industry needs. Although the U.S. Department of Labor (DOL) has provided considerable funding to state workforce agencies and intermediaries to develop apprenticeships, the scale of these programs is inadequate to meet future demand. However, encouraging evidence shows that programs like DOL's State Apprenticeship Expansion Grants, which provided $100 million to 37 states and territories between 2016 and 2018, can boost apprenticeship opportunities in nontraditional industries—and help increase the diversity of those apprentices.
Other training proposals, such as creating a Civilian Climate Corps, would obviously need to be implemented to obtain direct evidence that supports significant program investment. However, this should not stop policymakers from digging deeper into what it would take for such a program to mirror the success of other similar programs, such as AmeriCorps National Civilian Community Corps (NCCC). A new Civilian Climate Corps could help build more resilient communities and strengthen civic engagement through a global approach to climate change and economic development. Bolstered by ample resources for program evaluation and ongoing assessment, such a program could also help address the disproportionate economic impacts of COVID-19 on youth employment and the ongoing struggles communities face in addressing climate-fueled events, such as wildfires and hurricanes. Finally, a Civilian Climate Corps could help light the path forward for young people who struggle with how the pandemic will impact our future.
Transparent, accessible tools, including data dashboards, can enable anyone to lead change with evidence.
We now have access to substantial amounts of pandemic-related data that can be used to generate new insights based on the experience of others. For example, wastewater testing data has proven to be a powerful tool for early detection of public health threats, including the Omicron variant. In this blog post, my colleague Aparna Keshaviah sheds light on how sewers "act like large magnets where researchers and public health officials can take samples and detect the virus, sometimes before a clinical case emerges." Indeed recently, some cities in the United States were able to detect Omicron in wastewater before a clinical case was identified. Wastewater data provides public health officials with real-time insights they can use to prevent and prepare for widespread community transmission—at a fraction of the cost of clinical testing.
The American Rescue Plan Data and Evidence Dashboard, another information-gathering tool, depicts how states and local governments use resources provided through the American Rescue Plan (ARP). The data reveal that many communities, for example, spent ARP funds on innovative programming and digital solutions for communities grappling with school closures and the ongoing economic downturn. Giving decision makers in neighboring states and communities access to these data creates opportunities for partnering and collaborating, program expansion and scale-up, and shared insight for future evidence-based practice and innovation. These investments indicate that government leaders are finding ways to use ARP funds to manage urgent challenges and advance equity while mitigating future risk.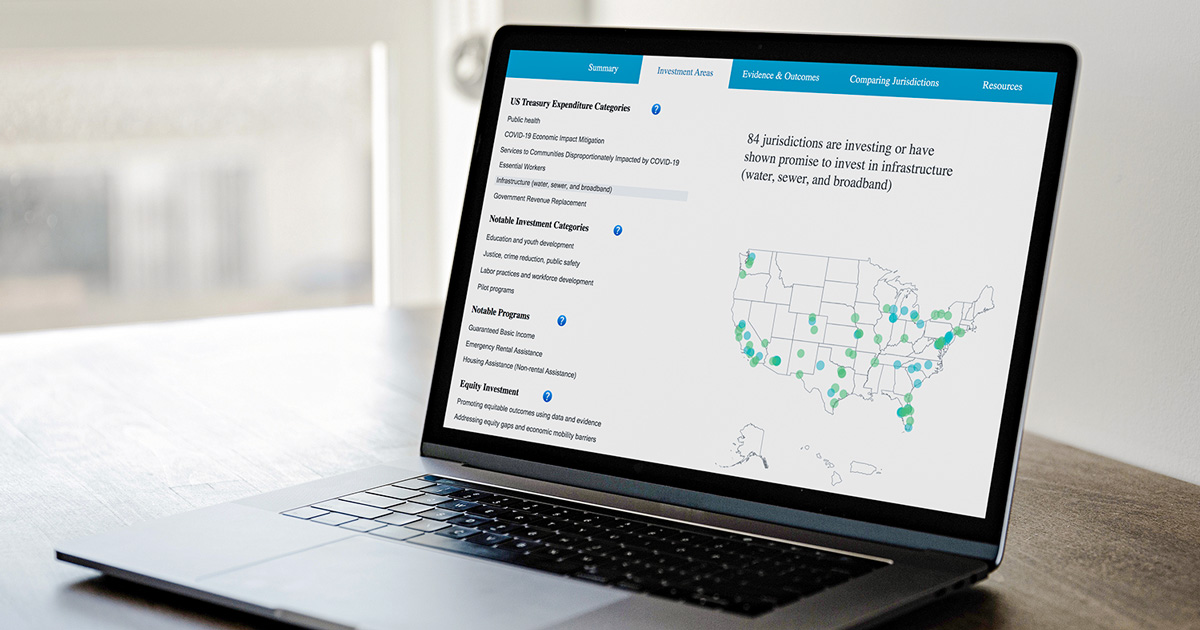 The continuing evolution of the pandemic may not allow all of us to fully prepare—but evidence can help communities and families adapt.
In my journey as a parent, I have learned that there's no single right way to prepare my children fully and consistently for the unanticipated challenges they will experience in life. Nevertheless, we can all learn from those who have gone before us and leverage evidence to effectively adapt to the challenges and opportunities that come our way. In 2021, the Scouts created a new Citizenship in Society merit badge focused on equitable, ethical, and effective leadership and decision making. Here's hoping that in 2022, more policy leaders follow suit and increase their reliance on data and evidence so that collectively, we can help communities and families prepare for and adapt to the challenges and opportunities ahead.