International Research Topics
Food and Agriculture
A strong agriculture sector is essential to economic development, and it is a pathway to increased income and poverty reduction for tens of millions of the world's poorest and most vulnerable. Mathematica is studying solutions to many persistent constraints to agriculture development—including scarce water supplies, climate change, insecure land access, barriers to market access, and insufficient expertise to operate farms as profitable businesses.
Evidence & Insights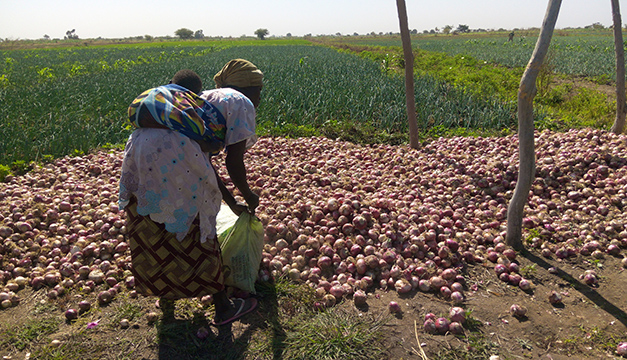 Project
Burkina Faso: Evaluation of the Agriculture Development Project
Mathematica is conducting an evaluation of the Millennium Challenge Corporation's Agriculture Development Project, an irrigation infrastructure and technical assistance intervention carried out from 2009–2014 in Burkina Faso.
Learn more
Services & Products
Progress is best made together.
We believe in close partnership - whether you're a small non-profit or a federal government agency, we stick with you to help you see clearly and act quickly.
Partners in Progress
Nancy Murray
Vice President; Director of International Research
View Bio Page
Matt Sloan
Director, Center for International Policy Research and Evaluation
View Bio Page
Randall Blair
Associate Director
View Bio Page
See Clearly. Act Quickly.
We can help you shine a spotlight through the dark. Get in touch to learn more about how Mathematica could help advance your mission.
Explore Partnership