Projects
Employment Policy and Measurement Rehabilitation Research and Training Center (EPM-RRTC)
2015-2020
Prepared For
U.S. Department of Health and Human Services, National Institute on Disability, Independent Living and Rehabilitation Research
The Center's research projects will provide information for the three priority areas: (1) program interactions, (2) Social Security Disability Insurance (SSDI) policy reform, and, (3) employment measurement. Center researchers will generate and translate new knowledge about disability employment policy and ways to measure the labor market experiences of people with disabilities. In doing so, the Center will improve the quality of information about program interactions, policy options, and employment outcomes, increase evidenced-based advocacy and policymaking, foster more effective policies and practices, and ultimately, increase employment for people with disabilities.
In addition to other activities including providing technical assistance to stakeholders and policymakers, Mathematica is supporting the University of New Hampshire and other partner agencies with eight research studies over five years. These studies include:
Investigators: Purvi Sevak, Jody Schimmel Hyde, Yonatan Ben-Shalom
An issue brief series released by Hunter College's Roosevelt House and co-authored by Mathematica disability experts takes a closer look at advancing policies and programs to support workers with disabilities. The series considers the state of knowledge surrounding interventions to support these workers and seeks to synthesize research that can inform policymakers and other stakeholders of the potential impacts of a range of policy changes on the employment status of people with disabilities.
Investigators: David Mann and Sarah Croake
The Workforce Investment and Opportunity Act increased focus on State Vocational Rehabilitation Agency (SVRA) service priorities for several applicant subpopulations, such as transition-age youth, workers receiving subminimum wages, and workers with competitive and integrated employment.
This study uses VR administrative data on cases closed during fiscal year 2014 to examine state variation in outcomes for applicants in four different employment statuses at application similar to the subpopulations affected by WIOA, and identifies SVRAs with consistently strong outcomes. Specifically, it considers agency performance based on the percentage of VR applicants who received services and the percentage of VR service recipients who were employed at program exit. Regression analysis controlled for applicant subpopulation, SVRA, and other characteristics.
Investigators: David Mann and Annette Bourbonierre
The Workforce Innovation and Opportunity Act strengthens the vocational rehabilitation program's focus on providing early intervention services to keep workers with disabilities in the workforce. At the same time, some have suggested that short-term disability insurance (STDI) programs may hold promise as an early intervention service, helping people with disabilities stay in the labor force and avoid needing longer-term benefits. Rhode Island is one of five states with a mandatory STDI program.
This study used administrative data from 2011 to 2014 to explore Rhode Island's STDI program—called the Temporary Disability Insurance program—and regression analysis to estimate the correlations of interest. We examine the extent to which Rhode Island STDI claimant characteristics are correlated with partial return-to-work (PRTW) benefit receipt and certain STDI benefit receipt duration measures. Regression adjusted estimates revealed that claimants opting to receive PRTW benefits earned more and received benefits for fewer weeks than claimants opting to not receive PRTW benefits. We also observed significant correlations between duration of benefit receipt and claimant characteristics such as diagnosis and treating healthcare provider specialty.
Investigators: Alix Gould-Werth, Katherine Morrison, Yonatan Ben-Shalom
Timely and appropriate accommodations can help employees who experience new health problems stay at work instead of exiting the labor force. Employers can play a critical role in connecting such workers with the accommodations they need. This qualitative study seeks to inform policy makers who want to improve workforce retention outcomes by uncovering factors that affect whether employers provide accommodations to, and ultimately retain, employees with health problems.
This study presents findings from semistructured interviews with a convenience sample of human resources professionals in 14 Arkansas-based employers, yielding detailed information on 50 cases in which an employee developed or disclosed a health problem. Consistent with prior literature, these interviews revealed that employers with greater access to resources and better ability to communicate generally made greater effort to accommodate and retain employees with health problems. However, employers in the study did not deploy these resources and processes consistently when making decisions about whether and how to provide accommodations to workers with health problems; employee-level characteristics affected their actions. Policy makers should consider intervention approaches that reach workers who may be overlooked by employers with scarce resources.
Investigators: David Mann and Anna Hill
In response to the Great Recession, the American Recovery and Reinvestment Act (ARRA) was signed into law in 2009. The Vocational Rehabilitation (VR) program rather unexpectedly received $540 million in ARRA funding, which was primarily intended to serve more applicants and increase services to customers.
This study considers the impact of changes in VR funding levels on several outcomes, including VR service receipt status, employment status at program exit, and Supplemental Security Income and Social Security Disability Insurance receipt at program exit. We use ARRA VR funding as an instrument to capture the exogenous variation in state VR funding levels.
Investigators: Purvi Sevak and Jody Schimmel Hyde
The Patient Protection and Affordable Care Act (ACA) of 2010 substantially expanded the availability of health insurance coverage, particularly for adults with disabilities. One notable change was the option for states to offer Medicaid coverage to adults with household incomes that were below 138 percent of the federal poverty line; most states expanded Medicaid to this population.
This study investigates whether states that expanded Medicaid coverage through the ACA in 2014—the first year that expansion was possible under the ACA, and the year that most states opted to expand—experienced differential changes in the employment rate of adults with disabilities relative to states that did not expand Medicaid. Using nationally representative data from the American Community Survey from 2010 through 2016, we do not find evidence that the post-expansion employment trend across all states that expanded Medicaid in 2014 was significantly different from that trend in states that have not yet expanded Medicaid.
Considering Options for SSDI Reform: The Employment Eligibility Services (EES) Model
Investigators: David Stapleton, Yonatan Ben-Shalom, and David Mann
In 2014, the Center for a Responsible Federal Budget (CRFB) created the SSDI Solutions Initiative to develop innovative ways to structurally reform the SSDI program. As part of that initiative, Yonatan Ben-Shalom, David Stapleton, and David Mann of Mathematica Policy Research wrote a chapter for the initiative's book in which they initially proposed the EES. As proposed, the EES would be a state entity—supported by federal funding—that would change the gateway to SSDI by integrating the disability determination process with employment supports. The EES model was well received during the SSDI Solutions Initiative, and ultimately became the first proposal in the Initiative's book.
A broad array of stakeholders has recognized that the EES shows substantial promise, but the plan has not yet been fully developed. This study will provide additional information on EES, and specify the elements outlined on NIDILRR's website (i.e., developing measures that would be required to illustrate outcomes, specifying target populations, conducting field tests, and assessing the feasibility of conducting a well-designed intervention study).
Investigators: Purvi H. Sevak, David R. Mann, and John O'Neill
Some individuals with disabilities have relatively better labor outcomes than others. If vocational rehabilitation (VR) counselors can better understand what factors are correlated with positive outcomes, they could better identify what clients are at risk for poor outcomes and then intervene early to improve chances for success. Unfortunately, until recently VR survey and administrative data have had insufficient information to investigate these questions. We use a survey of 932 Ohio VR clients combined with administrative earnings data to examine the barriers and facilitators associated with employment and earnings outcomes. The survey data are from the 2014 Survey of Disability and Employment, a survey of VR applicants in three states. We compare VR case status and earnings through 2016, by demographics, functional limitation status, employment history and attitudes, and reasons stated for not working in the survey. We find that about 25% of survey respondents exited the program employed or had at least one quarter of average monthly earnings above the Social Security Administration's substantial gainful activity amount. Pain, depression or anxiety, longer duration of job separation, personal and familial attitudes about work, and not working because of personal and health reasons were associated with poorer outcomes among survey respondents.
Investigators: Anna Hill and Jody Schimmel Hyde
Workers with disabilities have different options than their peers for obtaining health insurance, and face unique barriers in accessing care. The Patient Protection and Affordable Care Act (ACA) led to sweeping changes in the availability and affordability of health insurance in the United States beginning in 2010, and may have had important effects for workers with disabilities. We document health insurance coverage and access to care among workers with disabilities using the 2001–2017 National Health Interview Survey. The share of insured workers with disabilities increased from 79.9% in 2009 to 87.8% in 2017. This gain resulted from an 11 percentage point (pp) increase in the share with Medicaid coverage in 2014–2017 compared with 2001–2009 and a 5 pp increase in privately purchased coverage over those periods. These were accompanied by an 11 pp decline in the share with employer-sponsored coverage. Despite coverage gains, cost-related barriers to accessing medical care did not change much after the ACA, for any group. Workers with disabilities experienced an increase in structural access barriers, from 18.4% before the ACA to 24.8% after. The gain in insurance coverage for workers with disabilities is an important benefit of the ACA, but more investigation and monitoring should be considered to understand whether such coverage will translate into improvements in access to needed health care.
Investigators: Jody Schimmel Hyde, April Yanyuan Wu, and Gina Livermore
This study uses occupational data from the Health and Retirement Study to document the link between disability onset and occupational transitions among older adults who are working and do not report a disabling condition at age 55. We find that one-quarter of workers go on to experience new disabilities before full-retirement age. Relative to their peers who do not report disabilities, stopping work and significant occupational changes are more common among workers who experience new disabilities. Our results suggest that policies to support labor force attachment might consider the importance of new disability onset and whether employer accommodations might help workers with new disabling conditions remain in the jobs they held when their health began to limit their work.
Investigators: Anna Hill, Eunhae Shin, Jody Schimmel Hyde
States had flexibility in their implementation of the Patient Protection and Affordable Care Act (ACA) Medicaid expansions, which may have led to variation in coverage and changes in access to care for workers with disabilities. To examine differential trends in health insurance coverage and access to care among workers with disabilities by states' decisions about expanding Medicaid under the ACA. We aggregated data from the National Health Interview Survey into groups by time period relative to ACA implementation: pre-ACA (2006–2009), early ACA (2010–2013), and later ACA (2014–2017). We produced health insurance and access statistics for each time period, by state-level Medicaid expansion status. Uninsurance rates decreased after 2014 in all states, regardless of the state's decision whether to expand Medicaid. There was a substantial increase after 2014 in the share of workers with disabilities covered by Medicaid in states that expanded in that year; in other states, workers with disabilities experienced larger increases in privately purchased coverage. At the same time, the share of workers with disabilities reporting cost-related barriers to care declined markedly in 2014 Medicaid expansion states, but it increased slightly in the non-expansion states. Structural barriers to accessing care increased in all states, with the smallest increase in 2014 expansion states.
Evidence & Insights From This Project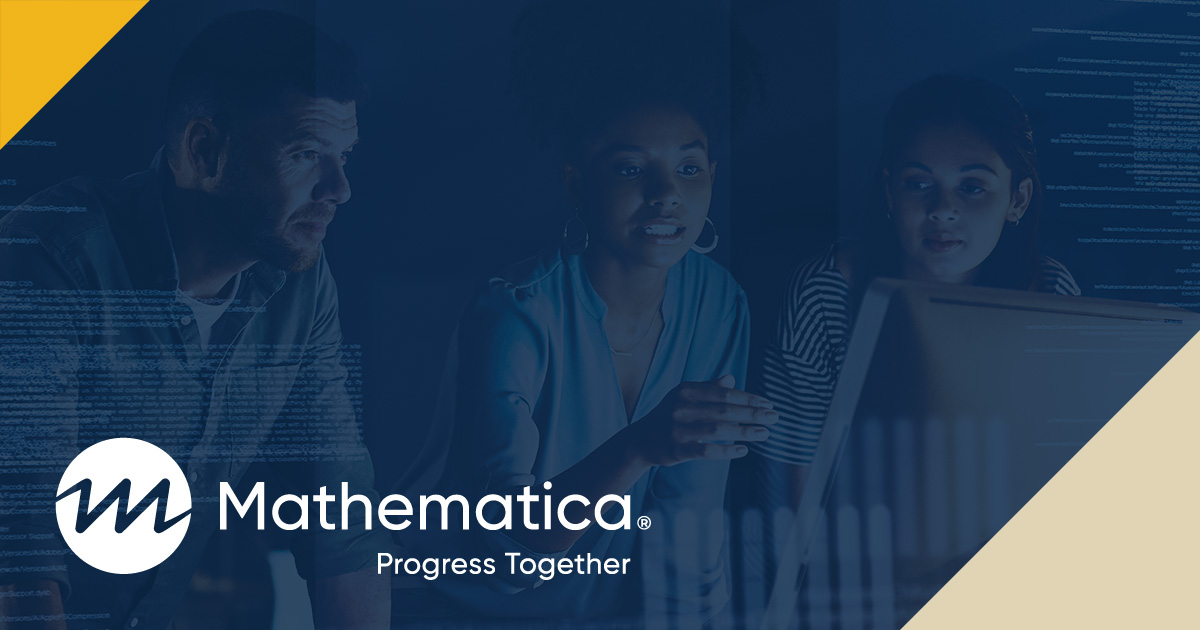 Publication
Insurance Coverage and Access to Care for Workers with Disabilities, 2001–2017
Workers with disabilities have different options than their peers for obtaining health insurance, and face barriers in accessing care. The ACA led to changes in the availability and affordability of health insurance in the US beginning in 2010, and may have had effects for workers with disabilities.
Learn More
Related Staff